India's CBI Will Not Charge Suspects In Badaun Rape Case Involving 2 Teens Found Hanging From A Tree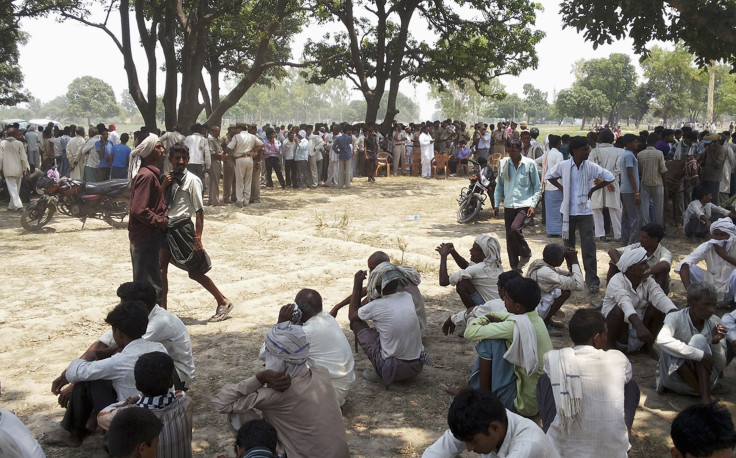 India's Central Bureau of Investigation, or CBI, said Monday that it will not file charges against the five suspects arrested in connection with the alleged rape and murder of two teenage girls in northern India in May, after a new forensic report ruled out sexual assault. The two cousins were found hanging from a tree in an incident that renewed outrage over the frequent violence against women in India.
The decision from the CBI came after it received an opinion from a three-member medical board, which concluded that "sexual assault on either of the victims appears doubtful," according to local media reports. The CBI reportedly also conducted a special DNA test from the Centre for DNA Fingerprinting and Diagnostics in southern India, after the agency took over the case from state police, more than six weeks after the death of the two girls in the Badaun district of Uttar Pradesh state.
"On the basis of investigations conducted so far, the CBI is not going to file a chargesheet against five suspects in custody at this stage," a CBI spokesperson reportedly said. But, the agency also said that "no one is being given a clean chit as of now," and added that a conclusion can be reached only after the ongoing investigation is completed.
The five suspects, including two police officials, reportedly cleared their lie-detection test and will be eligible to apply for bail as they have completed 90 days in custody. According to rules, cited by local media, persons accused of serious crimes can apply for bail after spending 90 days in custody if investigators fail to file charges within that time.
According to local reports, some sources said that the CBI, which suspects the involvement of the girls' family members, will now probe an honor-killing angle. Honor killings typically occur when children act against their parents' wishes, and is a common practice in rural India.
The state's police had conducted an autopsy soon after the bodies of the two cousins -- aged 14 and 15 -- were recovered, which confirmed multiple sexual assaults on the two teenagers and death from hanging. However, the autopsy, which was reportedly carried out without following established procedures raised doubts, prompting the CBI to order another examination. The CBI will also reportedly interview the doctor who conducted the initial autopsy, which had led to the conclusion that the two girls had suffered sexual assault.
The CBI's plans last month to exhume the bodies of the girls to conduct a fresh autopsy was marred by heavy rains in the area where the bodies are buried.
© Copyright IBTimes 2023. All rights reserved.