India's New Booming Sector: Corporate Espionage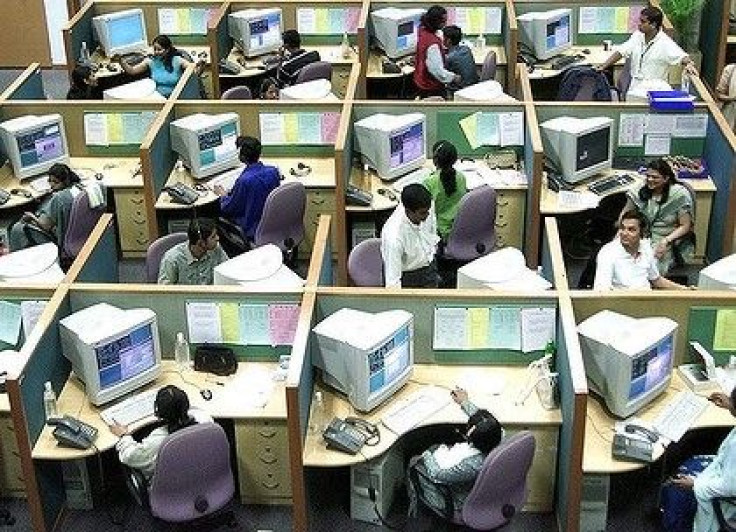 Most people have heard the cautionary tale of an employee who posts a derisive comment on Facebook or Twitter about his boss or her company that soon finds its way onto the computer screen of a stern-faced manager, who diligently takes note of the indiscretion in exhaustive detail. That employee might just get a warning, or a pink slip if it's severe enough, maybe depending on the manager's sense of humor.
Or maybe it's proprietary company information that the employee carelessly shares on the Internet for all to see. So the employee gets fired, but it doesn't end there. That stern-faced manager continues to monitor the former employee over an array of social networking platforms, seeing what else he might say about the company, or where she ends up at for her next job, perhaps with a competitor.
This tracking of employees on the Internet, even after they leave, is standard practice in India, but it doesn't end there. Closed-circuit TV, email-monitoring software, bugs, moles -- it's all part of the culture of corporate espionage among Indian businesses. And that espionage is itself a booming industry, according to a recent report.
The Associated Chambers of Commerce and Industry of India (Assocham), under a similar veil of secrecy, said it conducted a covert survey from January through April, interviewing top executives from a diverse selection of industries, from finance and IT to biotech and telecommunications.
Over 35 percent of companies operating in various sectors across India are engaged in corporate espionage to gain advantage over their competitors and are even spying on their employees via social networking websites, Assocham said in a statement.
In total, Assocham said it surveyed 1,500 CEOs and executive directors in the cities of Ahmedabad, Bangalore, Chennai, Mumbai and New Delhi. The organization also gathered information from about 200 private investigation firms and surveillance agencies.
More than 1,100 of those respondents in executive positions said they used social networking sites like Facebook, Twitter and LinkedIn to keep tabs on rival companies and employees. That may not be unusual; competition in 2012 happens in the digital arena, as well. But then 900 respondents said they often plant moles as low-level employees in their competitor's offices and use bugs to listen in on private meetings.
Companies who have strong unions and are vulnerable to pilferage hire spy agencies and plant an undercover agent, a mole, in minor job profiles in rival companies to ascertain if union leaders are getting paid for creating trouble, disclosed many detectives, Assocham said.
Detectives also said demand for their services has been overwhelming, particularly among companies in sectors like IT, banking, telecom and manufacturing.
Almost all the company representatives in these domains acknowledged the prevalence of industrial espionage to gain access to information and steal trade secrets of their competitors through private deals with sleuths and spy agencies, Assocham said.
Almost 1,200 respondents said they use detectives and surveillance agencies to spy on their employees' lifestyle, keep a tab on their whereabouts constantly and even the ex-employees (especially the ones who were laid off or were ousted for committing a fraud) apart from the usual pre and post-employment verification, it added.
Moreover, companies are investing in high-tech spying software and gadgets as well.
Roughly a quarter of respondents said they've used software to hack into their competitors' databases and email accounts as well as for monitoring their own employees' emails and computer records, Assocham said.
Spying equipment such as closed-circuit security cameras, audio recorders and GPS devices is increasingly being used to monitor and track employees' activities. According to Assocham, demand for such devices has risen 30 percent a year, and represents an annual 45 billion rupee (more than $800 million) industry in India.
© Copyright IBTimes 2023. All rights reserved.