Infant Mauled By Raccoon Gets $20,000 On GoFundMe For New Home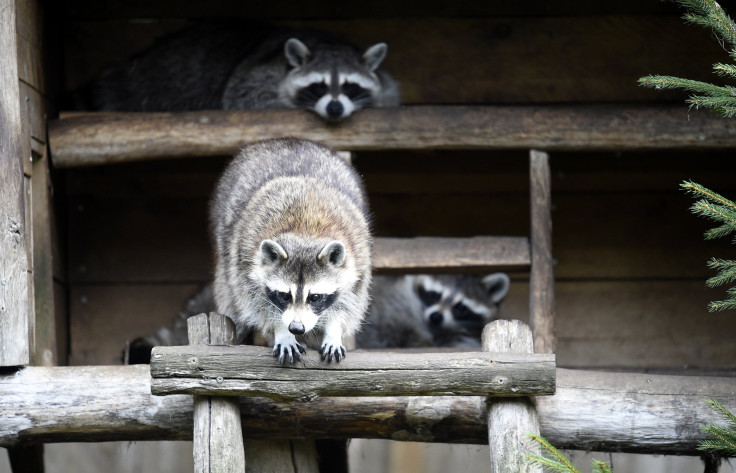 A four-month-old girl, who was brutally mauled and dragged by a raccoon in the family's Philadelphia apartment, now will get a new "safe and secure" home to live in after she was released from the hospital Monday — thanks to generous donations from people, the baby's uncle said.
Journi Black's uncle, Kenneth McDuffie, told Philly.com on Christmas Eve (Sunday) that the outpouring amount of donations to the infant's GoFundMe page during Christmas time ensured that the family would get a safe and secure home to prevent another similar incident.
"It will be safe. It will be secure. It will be wildlife- and rodent-free, a place where they are comfortable and they are safe," McDuffie told Philly.com.
The GoFundMe page raised more than $20,000 at the time of publishing this story, within a time span of three days, with a goal which was initially set to $2,000. Over 600 people have contributed to the baby's fundraiser so far. Black's mother, Ashley Rodgers, reportedly said that she was overwhelmed by the response and never expected such kind of support and also that several people dropped off gifts for her daughter in order to help the family celebrate Christmas.
"I'm good. She's good," Rodgers reportedly said, according to Fox News.
Rodgers also posted a Christmas update on her daughter's GoFundMe page with the caption: "Merry Christmas! Thank you all for outpouring of love & support. Baby Journi is enjoying all the gifts. You all really know how to make a girl feel special. Peace & Blessings to you and your family on this glorious day!"
Black was released from the hospital Monday. Her uncle told ABC Action News that his niece was back with her family and is doing well. McDuffie also mentioned that the infant would not need any other additional surgery.
The family reportedly is not returning to their home on the 2100 block of North 22nd Street, where the incident took place, according to ABC Action News.
"We can't always predict what is going to happen in the future, but we want to make sure that [Rodgers] and her family are safe," McDuffie said.
On Dec. 20, Black was dragged from her bed and mauled by a raccoon when her mother was in the bathroom in their Philadelphia home, according to CBS Philadelphia and was found lying on the floor bleeding with stains all over the infant's pants, Rodgers said.
"My daughter was laying on the bed sleeping and I went to take my son to the bathroom. We heard a sound upstairs and we see a raccoon run down the steps," she said. "When I finally got to her, she was laying on the floor so it had dragged her off the bed, across the room, and she was bleeding and crying and her whole face was red."
Black was immediately rushed to St. Christopher's Hospital in Philadelphia, where she underwent 65 stitches in her face and surgery. Doctors mentioned the baby's recovery could take up to a year.
Black also received rabies shots. In several pictures released to local newspapers, Black was captured with claw marks on her face and forehead and another gash close to her eye.
Rodgers mentioned that the residents in their apartment had previously complained of raccoon infestation in the building. She added that she intends to seek legal action against the landlords after the attack on her daughter, New York Daily News reported.
© Copyright IBTimes 2023. All rights reserved.