Inflation Crushes Target's Growth
Inflation crashed Target's growth in Q2 as shoppers traded down to balance the family budget.
This week, the popular retailer reported a comparable sales growth of 2.6% for Q2, down from 8.6% last year. In addition, comparable store sales and same-day services (Order Pickup, Drive Up and Shipt) fared worse, rising 1.3% and 11%, respectively, compared to 8.7% and 80% last year.
Target's growth suffered from a couple of factors. One is the "trading down" effect, where consumers shun the more expensive brands for the less expensive brands and private label products, staying with essentials like groceries, as was the case in Walmart. Another factor is the continued liquidation at fire sales of excess inventory in discretionary categories.
Both factors took their toll on the company's operating margins, which stayed barely in the black for the quarter. "Target's earnings report was disappointing as the company's extreme efforts to clear inventory and receipts ahead of back to school and holiday had a more profound impact on the company's gross margins than the company had previously telegraphed to the street," Chelsea Waiter, Portfolio Manager at EFG New Capital, told International Business Times in an email. "In comparison to Walmart, Target was much more aggressive in clearing inventory, as management made the strategic decision to take a significant one-time hit rather than continue to grapple with extended supply for multiple more weeks/months/quarters."
Speaking of management, they were content with Q2 performance and sounded optimistic about the retailer's future. "I'm really pleased with the underlying performance of our business, which continues to grow traffic and sales while delivering broad-based unit-share gains in a very challenging environment," said Brian Cornell, chairman and chief executive officer of Target Corporation in a corporate press release. "I want to thank our team for their tireless work to deliver on the inventory rightsizing goals we announced in June. While these inventory actions put significant pressure on our near-term profitability, we're confident this was the right long-term decision in support of our guests, our team and our business. Looking ahead, the team is energized and ready to serve our guests in the back half of the year, with a safe, clean, uncluttered shopping experience, compelling value across every category, and a fresh assortment to serve our guests' wants and needs."
Jolene Wiggins, CMO at Gravy Analytics, thinks that Target's management is doing the right things to bring shoppers back to its stores. "Year-over-year, Target has seen a significantly greater increase in foot traffic, compared to Walmart," Wiggins told IBT in an email. "This could mean that during the recent months of high inflation, when most shoppers have been paying extra attention to their budgets, Target had the strategies in place to keep their current customers coming back and attract additional shoppers. This data could also suggest that Walmart shoppers were more affected by inflation than Target customers and shopped less as a result."
Sean Turner, a co-founder of Swiftly, isn't that optimistic. He thinks Target has plenty of work ahead to compete with low-end retailers. "Despite Target's flood of bargain deals to help attract customers back into stores due to overstocked inventories, the retail giant posted disappointing Q2 results," he told IBT in an email. "As more consumers feel the financial strain of inflation and concern of a potential recession, we are seeing an increased shift in consumer behavior from upscale retailers to brands and retailers that provide better-perceived value on fast-moving consumable goods. Retailers need to be tactical with their end-of-year marketing strategies to avoid holiday inventory issues. In Q3, retailers should leverage loyalty programs and advertising promotions to accelerate in-store shopping to maximize consumer perceived value."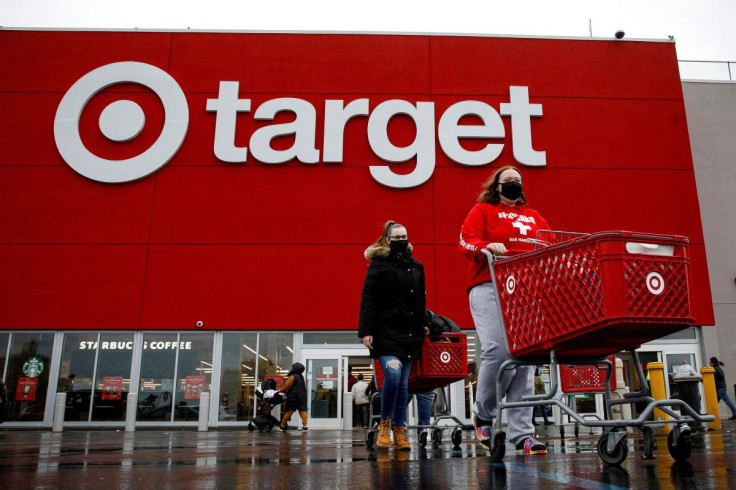 © Copyright IBTimes 2023. All rights reserved.
FOLLOW MORE IBT NEWS ON THE BELOW CHANNELS