'Ink Master' Judge Dave Navarro Teases Season 7 Twist, How Returning Cast Members Factor In
Do you have what it takes to become the next "Ink Master"? Eight brand new contestants are about to find out when Season 7 of Spike's hit tattoo competition show premieres Tuesday night.
The series returns March 1 at 10 p.m. EST with all new episodes. But just like the previous season, the latest installment is introducing a "Revenge" twist that will shake things up for all involved. Eight new contestants will be battling it out for the "Ink Master" title … and eight "Ink Master" veterans will also have a second chance to take it all. So, how will this latest plot twist work? International Business Times got host and judge Dave Navarro to break down all the details ahead of the "Ink Master: Revenge" premiere.
While previous seasons began with 16 tattoo artists, Season 7 will only start out with eight. These eight contestants are brand new to "Ink Master." They will compete as usual, with one person getting eliminated every week. However, instead of the competition dropping to seven contestants and so on, a veteran competitor will return each week and take the open spot. This will continue until all eight former contestants are introduced. At that point, the judges – Navarro, Chris Nunez and Oliver Peck – will whittle the competition down to three tattoo artists for the finale.
But viewers won't be welcoming back any old contestant. Someone who excelled, but didn't previously land the "Ink Master" title, will be able to throw his or her hat in the ring again. Veteran artists returning this season include Matti Hixson (Season 4 third place), Jime Litwalk (Season 3 runner up), Sausage (Season 4 runner up), St. Marq (Season 6 12th place), Sarah Miller (Season 2 runner up), Cleen Rock One (Season 5 runner up), Jesse Smith (Season 2 fifth place) and James Vaughn (Season 1 third place).
"They're used to the cameras, they're used to the environment, they're used to the pressure and the time constraints," Navarro told IBT about the advantage of a returning artist. "So, it really does intensify the competition for the new people."
But that doesn't mean that the new cast members have no shot at winning.
"I think it's going to prove to be a lot of fun because you have competitors who have never been in the environment," Navarro continued. "Then you have competitors who have been in the environment, who are very well known, and the new competitors are familiar with the work of the old competitors because they watched them on previous seasons. They may have an advantage as to how that competitor interacts with others, but the veteran has no idea how the new people interact. So, there is an advantage to both sides."
As fans who have watched the show for the past few years already know, "Ink Master" is about skill – but also about strategy. On a couple occasions viewers were left with their jaws on the ground when a frontrunner was sent packing before the finale. And that's something that Navarro said could happen this season as well.
"The way that the game goes you can knock out a better tattoo artist or a more threatening tattoo artist if you use your strategy in the right way."
One person who will certainly be looking for redemption this year is St. Marq, a tattoo artist from West Lafayette, Indiana, with over 25 years of experience. The owner of New Breed Tattoo demonstrated himself as a real threat – and villain – within the first few episodes of Season 6. However, he was sent packing in episode 7 when the other contestants created a power play by pitting him against fellow frontrunner Chris Blinston.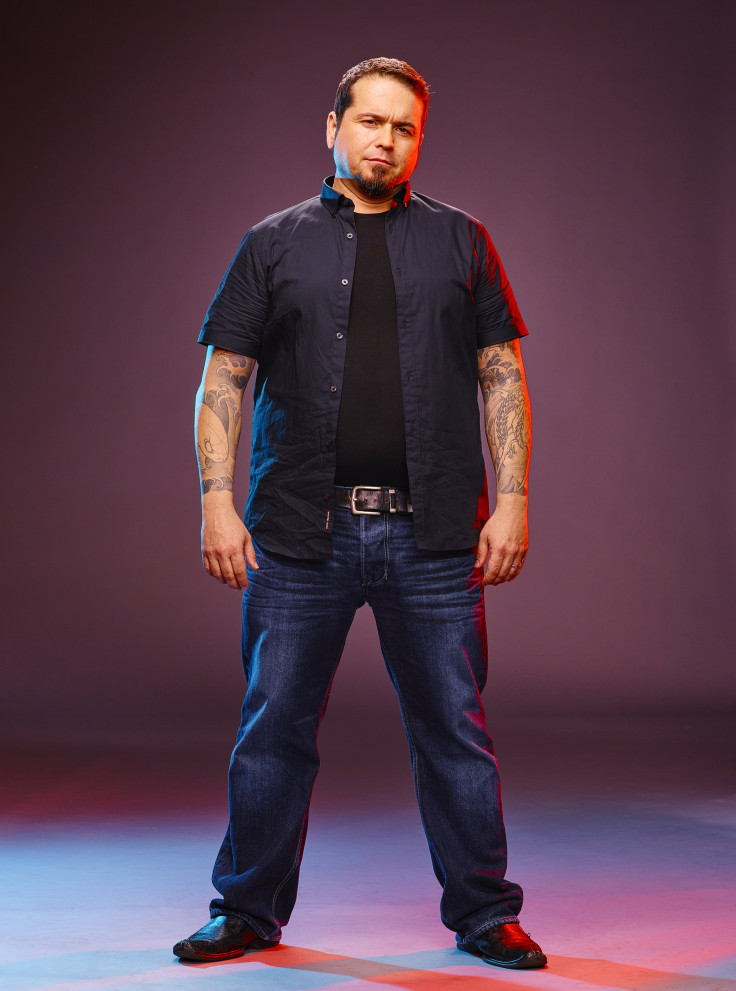 "He certainly knows how to play the game and he certainly has experience in terms of what it's like being knocked out prematurely," Navarro explained of St. Marq's return. "He got beaten out, due to a strategic play more than anything else, but he also wasn't very flexible as a tattoo artist – or wasn't willing to be flexible in terms of the competition. He very well may be in the real world, but on our competition he wasn't … I can't tease as to how he does, but let's just say I'm hoping he learned his lesson and we don't see the same old thing from him."
A lot is certainly on the line for the artists. The winner not only gets the "bragging rights title" of "Ink Master," but a feature in "Inked" magazine and $100,000. But, according to the show's host, there is much more to the competition than that.
"Here is the thing that people really don't understand at home and we don't really make it clear, but I want to make it clear, is one of the things that makes this competition so important," he revealed. "[The money] is a great prize but what's important about doing well on 'Ink Master' is that these artists are potentially doing a three month long infomercial for their career and their personal shops."
"It's worth a lot more than $100,000, certainly after taxes, too. But you will find that a lot of the artists who have done well on 'Ink Master' are now booked solid for up to two years because the public loves their work, loves them as a human being, loves how they competed, whatever the case may be. So, this is an hour of national airtime to get your work out to the public. And I think that's the upside of being on the competition that we weren't aware of until it revealed itself through the years. Now we find that Tatu Baby and Sarah Miller are booked for a year and a half, two years, and they didn't even win the competition. That really ups the stakes in a way that we don't ever really allude to during the series because it has to move along so fast. But that, to me, is the real value. Is that you're getting national coverage doing the art that you do, and being a representative of yourself and your shop."
Fans can watch the competition play out when "Ink Master" Season 7 premieres on Spike Tuesday, March 1 at 10 p.m. EST. Follow @AmandaTVScoop for more "Ink Master" coverage.
FOR FREE to continue reading
✔️ Unlock the full content of International Business Times UK for free
offer available for a limited time only
✔️ Easily manage your Newsletters subscriptions and save your favourite articles
✔️ No payment method required
Already have an account?
Log in
© Copyright IBTimes 2023. All rights reserved.