'Ink Master' Season 7 Spoilers: Who Is Eliminated In Episode 1? First Veteran Returns For 'Revenge' [RECAP]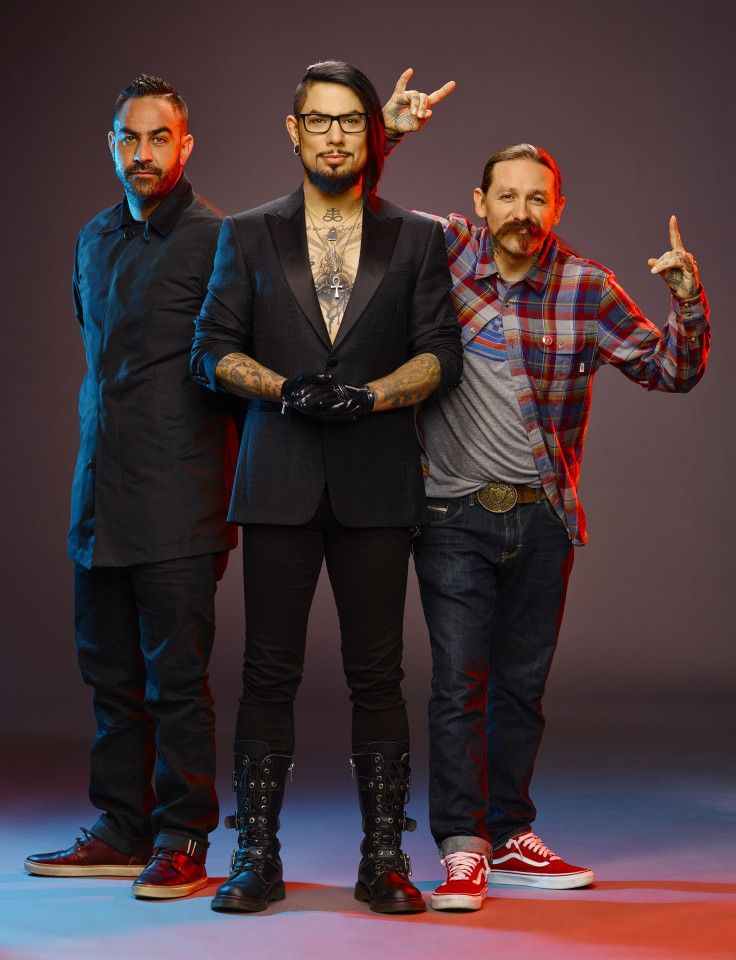 Every season of "Ink Master" is intense, but Season 7 of the Spike competition is introducing a twist that will have every contestant on edge. "Revenge" will start off with eight tattoo artists who have never appeared on the show before. Each week the judges — Dave Navarro, Chris Nunez and Oliver Peck — will eliminate a contestant. And each week a veteran player will take that open spot. The eliminations will continue until only the top three tattoo artists remain.
The Season 7 premiere kicks off on an interesting note — a nude model welcomes the new players to the game. Navarro, who is also the host of the reality competition, reveals that this is their "initiation." This first challenge will test their fundamentals, and in order to win they must complete three different rounds.
Round one involves completing a full body sketch of the model. And although that might seem like a simple task for a tattoo artist, not everyone is thrilled about it. However, all eight contestants make it through to round two. But that's where some of them get hung up. Round two involves assembling a liner and shader machine. Six artists are able to complete the task, but Picasso and Ashley fail at putting the machines together.
The third and final round is using those machines to tattoo their drawing of the nude model on the skin of a dead pig. Everyone is at different stages when Navarro tells them that their time is up.
The first flash challenge critique is a rough one. All three judges agree that on top of being unable to complete round two, Ashley also failed to deliver a good drawing. They're also unimpressed with Chris, who revealed that he didn't try on his round three tattoo because he knew there were other competitors who wouldn't even get to put ink on the canvas. However, there is a clear winner. Based on fundamentals, Christian is named the flash challenge winner.
The win gives Christian the ability to assign canvases for the elimination tattoo. But the judges still haven't revealed the big twist to the artists. When they reach their workspace Navarro reveals that some of the "fiercest" tattoo artists to compete on the series will be back for revenge. And the first returning cast member is already there — St. Marq!
For those unfamiliar with St. Marq, he competed in Season 6 of "Ink Master." St. Marq entered the show extremely confident, even declaring himself a "god" at one point. With over 25 years of experience behind him, he certainly showed talent, but he came in 12th place overall after getting eliminated on a strategic power play.
While the "Revenge" twist definitely shakes up some contestants, Picasso declares that they could "bring in Jesus Christ with a tattoo machine" and he'd still be ready to beat him. However, that's before Navarro reveals yet another game changer. St. Marq and every other artist that returns will be "calling the shots." The veteran artist will be the one choosing the elimination tattoo every week ... and this week is a doozy. The subject matter is the seven deadly sins, but the contestants can only do the piece in black and gray with a shader. Yikes.
Of course, nobody is thrilled about St. Marq's choice. But it is a strategic move on his part. He tells the judges that he wants every contestant to be judged on his level. And things only get worse when Christian assigns the human canvases.
Corey gets singled out by Christian when he's assigned a human canvas who wants a tattoo on the left side of her head. He can't change her mind, and she ends up crying and squirming through the tattoo. Meanwhile, Christian gives St. Marq a difficult canvas that wants three women on his chest with a snake coming out of their mouth. St. Marq convinces the guy to get a single woman with a snake next to her, but the judges are not impressed at an early look of the design.
There are definitely some artists that excelled at the challenge. However, not everyone was able to pull off a successful tattoo. Check out some of the feedback from the judges:
Christian — The judges are impressed with his fundamentals because he's able to use a shader to create something that looks lined. "You're a definite competitor here," says Nunez.
Picasso — They like his drawing and overall design, but Nunez says he "smothered" his piece and didn't let it breathe. It's too dark without any contrast.
Megan — Peck praises the details in her piece and skills with the machine.
Chris — Chris' tattoo isn't necessarily bad, but the placement is weird. The judges don't think that the design is legible.
Alex — Alex fails to impress the judges. His tattoo, a lion, lacks detail. Peck warns him there is no time to coast in the competition.
Anthony — The judges agree that Anthony did a good job with his shading and technique.
Ashley — While there are good elements of her piece, it's not anatomically correct. Nunez encourages her to work smarter, not harder.
Corey — Corey's tattoo is rough, says the judges. The details in the head tattoo did not come through.
St. Marq — Peck says St. Marq's tattoo might be "the biggest backfire in 'Ink Master' history. The judges think the solid black wastes space and that it has almost no detail. "This is the worst tattoo you've done on this competition," Peck tells him.
In the end the best tattoo of the day comes down to Christian and Megan. However, the judges can only name one person as the winner of the challenge, and they pick Megan.
As for the worst tattoo of the day? Corey, Ashley and St. Marq are the bottom three contestants. The human canvas jury determines St. Marq had the worst tattoo of the day, but the judges spare him when it comes down to eliminations. Corey is the first contestant to be sent home from "Ink Master" Season 7.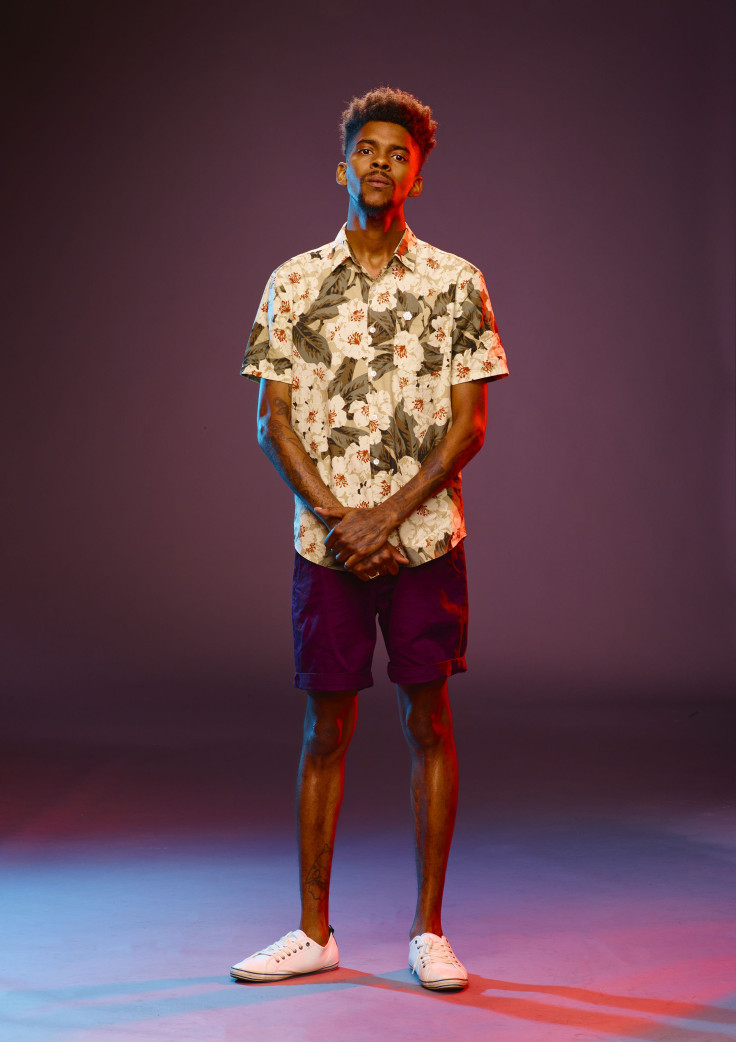 © Copyright IBTimes 2023. All rights reserved.