Innocence Of Muslims: Protesters Storm US Embassy In Yemen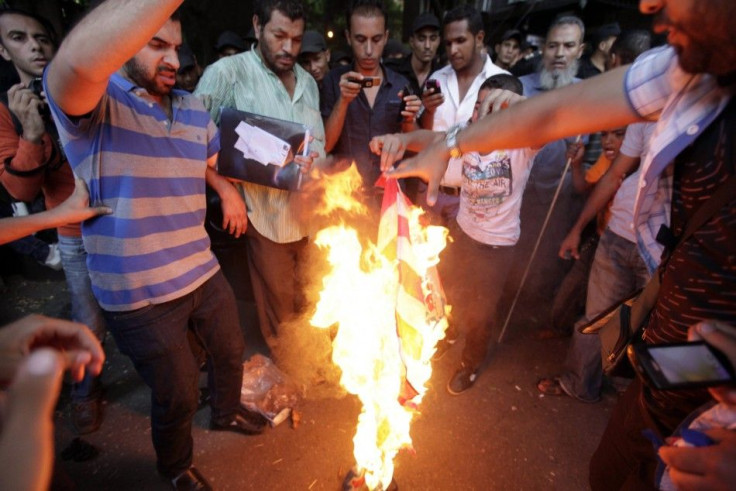 An angry mob protesting against a controversial anti-Islam film stormed the U.S. Embassy compound in Sanaa, Yemen's capital, on Thursday.
The protesters entered the compound of the embassy and brought down and burned an American flag, the Associated Press reported. But they did not enter the buildings of the embassy complex.
Before entering the compound, the protesters burned tires and set several vehicles ablaze outside the building, the BBC reported, quoting eyewitnesses. The protesters removed the embassy's sign from the compound wall.
The police opened fire at the protesters to prevent them from entering the complex.
U.S. Ambassador to Libya J. Christopher Stevens and three others were killed on Tuesday when the U.S. Consulate in the city of Benghazi was attacked by protesters with rocket propelled grenades, triggering a fire in the complex.
Clips from a purported anti-Islam film titled "Innocence of Muslims" that appeared online and was allegedly made by an American-Israeli Jew named Sam Bacile was reported to be the reason for the protests and attacks. However, little information is available about the filmmaker, whose name may be an alias. The film reportedly contains derogatory statements about Islam and the Prophet Muhammad.
Islamist terrorist group al Qaeda is active in Yemen, where the country's No. 2 al Qaeda leader was reportedly killed in the U.S. airstrikes on Tuesday.
© Copyright IBTimes 2023. All rights reserved.