Instacart Shopper Scams A Family In Florida Amid The Coronavirus Pandemic
KEY POINTS
The Browers in Florida were scammed by an Instacart shopper
The deputies were able to locate the culprit
Due to coronavirus pandemic, people are opting for online grocery apps like Instacart
The number of coronavirus cases in the U.S. is rapidly rising. With the ongoing COVID-19 pandemic, people are opting for online services like Instacart for their daily grocery needs.
According to WCJB, the Brower family from Florida decided to use the Instacart app to order their groceries. However, things did not work out according to plan.
"We got text messages that said the order was being shopped for and then another message that it was completed and it should be delivered. The next message that we got was that your order has been completed and please rate our service ... and we received nothing. It was frustrating to say the least," Brower said.
The family stated that "it could have been someone who was in far greater need than she was."
According to Art Fogey, spokesperson for Alachua County Sheriff Office said that he expects more such scams in the future, however, the Instacart thieves are easy to locate.
He called this act "downright despicable." Meanwhile, the deputies have identified the person who stole the Brower's food items.
The number of coronavirus cases in Alachua County has crossed 70.
Meanwhile, some Instacart workers took part in a strike to demand better protection during coronavirus pandemic. However, the company claimed that the planned strike had no impact on its operations.
In a statement to The Verge, Instacart claimed that it witnessed 40 percent more shoppers compared to the same time and day last week.
"In the last week alone, 250,000 new people signed up to become Instacart full-service shoppers and 50,000 of them have already started shopping on the platform."
Last week, Instacart founder and CEO Apoorva Mehta announced that the company will hire 300,000 "full-service shoppers" in North America over the next three months to meet the demands due to the COVID-19 crisis.
The coronavirus death toll in the U.S. has crossed 3,000 on March 31 and the country has reported 164,603 confirmed cases, according to Johns Hopkins University.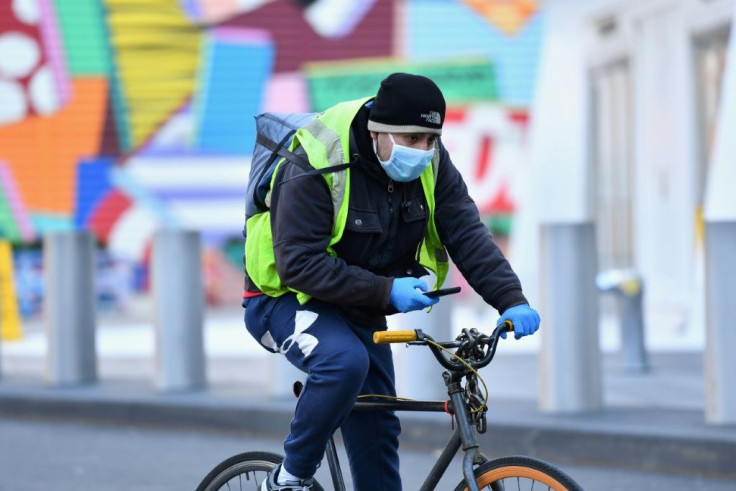 © Copyright IBTimes 2023. All rights reserved.