Instagram Adding Video Chat, AR Camera Effects And More New Features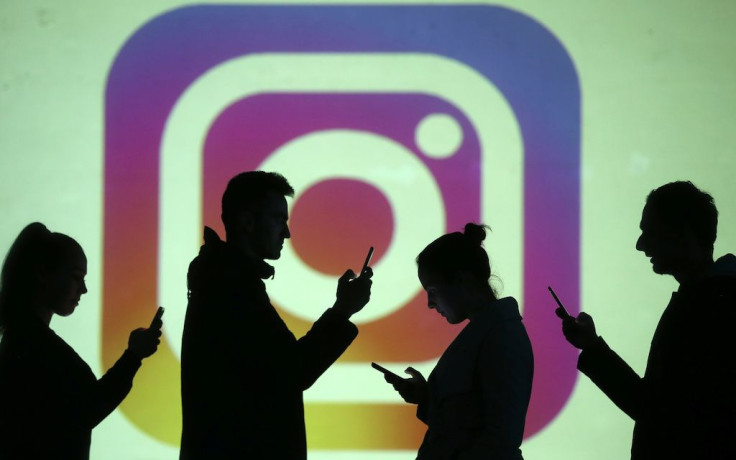 Facebook announced a bunch of new features for its Instagram app during its annual F8 conference. One of the biggest new features on the photo-sharing app is the ability to let users video chat within the app.
Video Chat On Instagram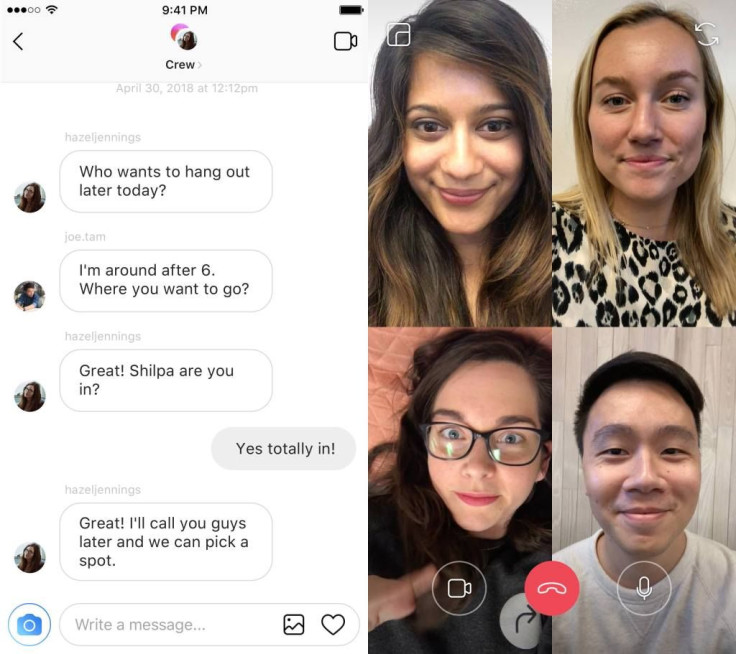 Facebook says that video chat on Instagram will be available in the coming weeks. The feature is available from the Direct inbox. Users will only have to open an existing Direct message thread and tap on the new camera icon on the right-hand corner of the page. Users will be able to video chat one-on-one or with a small group with three other friends.
Users will also be able to minimize the video chat so they can continue scrolling through their Instagram feed, or do other things in the app. The minimized video chat window can also be placed anywhere within the Instagram app.
"More than 100 million Instagrammers watch or share on Live every day. But we've heard from our community that sometimes they also want to experience real-time video in a smaller group," Instagram said on its blog.
Sharing Instagram Stories From Other Apps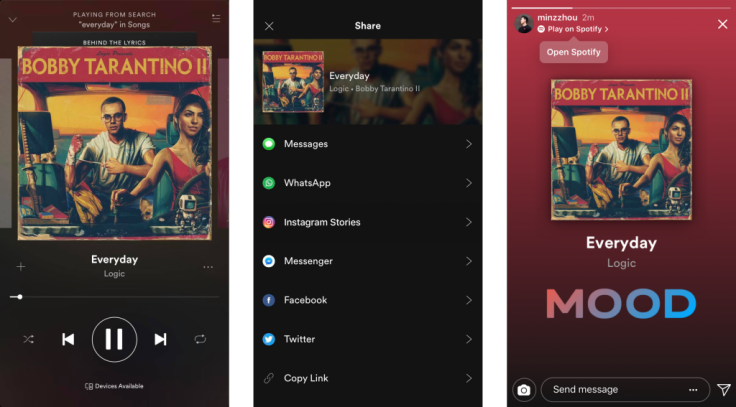 Another new feature that Facebook announced at F8 was the ability to let users share Instagram Stories from third-party apps. For now, the only apps that support this feature is Spotify and GoPro.
"Just tap the share button in the Spotify or GoPro app and your content is pulled directly into the Instagram camera. From there you can edit and add to your story or send it via Direct. You don't have to connect your Instagram account to other apps in order to share to Stories," the company said.
Augmented Reality Camera Effects
Facebook will be bringing its augmented reality camera effects to Instagram as well. The company says that the AR camera effect will be designed by Instagram's partners since it's still in closed beta. Facebook says that these effects will first show up in the cameras of users who follow specific brands and personalities.
"If you see a new effect in Stories from an account you follow and want to try it yourself, just tap 'Try it on' and the tool will be added to your tray," Instagram said. "More fun creative effects from your favorite accounts are coming soon, including Ariana Grande, Baby Ariel, Liza Koshy, Vogue, and Buzzfeed."
Explore Tab Gets A Redesign
The redesign of the Explore tab was first uncovered last month and it features a more organized way to view photos and videos that users might like. The Explore page now groups photos and videos by topics and categories, which are present on top of the page as a scrollable carousel.
Beneath that are related hashtags that users can tap to start looking for other content that they may like. The rest of the page features photos and videos from accounts that the user isn't following but Instagram believes the user might be interested in. Like before, the Explore tab is personalized and will only show content that's relevant to the user.
Bullying Filter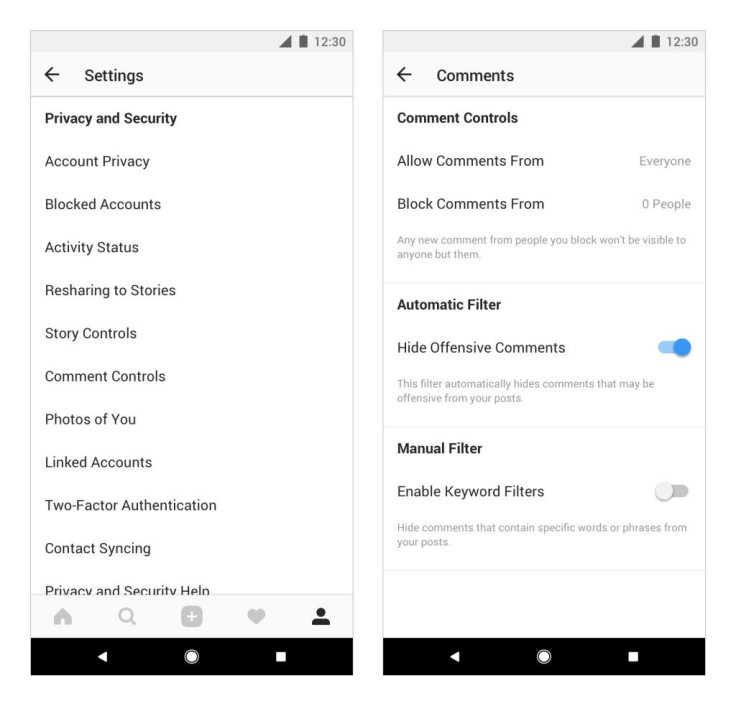 The last thing that the company announced is a new bullying filter that can hide comments that are intended to harass or upset Instagram users. This new comment filter is now turned on by default and can be turned off in the Comment Controls section of the Instagram Settings page.
"This new filter hides comments containing attacks on a person's appearance or character, as well as threats to a person's well-being or health," Instagram co-founder and CEO Kevin Systrom said. "The new filter will also alert us to repeated problems so we can take action."
© Copyright IBTimes 2023. All rights reserved.