Instagram Suspends 'RepliKate' Pages Inspired By Kate Middleton's Fashion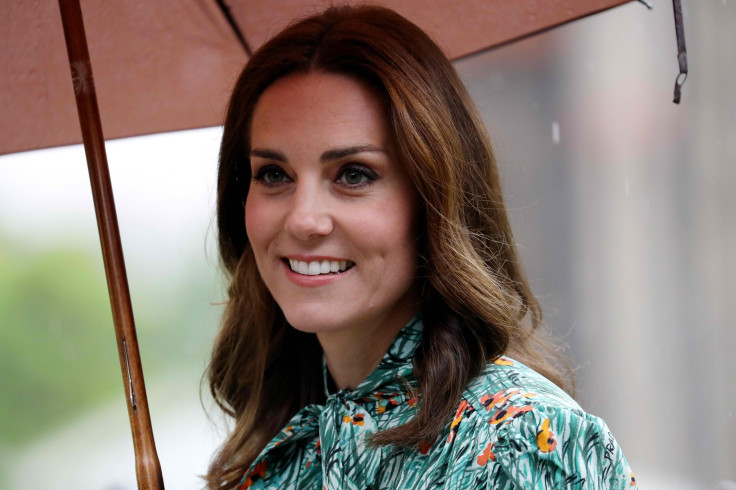 There is no doubt that Kate Middleton is a fashion icon, and all eyes are on her ensembles and accessories wherever she goes. Unsurprisingly, many Instagram users have been inspired by her and try to imitate her fashion, a movement which fans have dubbed as "Replikate." Unfortunately, Instagram may have had a problem with people imitating Middleton as the photo-sharing site suspended accounts that feature RepliKate pages, Daily Mail reported.
One Instagram user whose account was recently suspended belonged to Janelle Nash, an Arizona native who has been running a social media page dedicated to replicating Middleton's ensembles. She has gained nearly 14,000 followers in five years. But she's not the only one in the RepliKate community to have their page taken down.
"Already six people have lost their accounts with no real answer as to what violation occurred by Instagram. It feels very Salem witch trials," she wrote.
Another Middleton super fan named Valerie Nijssen also had her account suspended by Instagram with no explanation. "There are strange things happening on Instagram. Accounts are being deleted without a firm reason and appear to be impossible to retrieve," she wrote on her blog.
Fortunately for Nash, Instagram reached out to her on Monday and later reinstated her account. "You may have recently had trouble accessing your Instagram account. We're sorry for the inconvenience, and you should be able to log in now. The issue we were having hasn't affected your photos," Instagram said in their statement, which she shared on her account.
Nash is grateful to have her Instagram account back. She also did not forget about the other RepliKate members and called her followers to continue supporting the other users who are still hoping to get their accounts back.
Meanwhile, as Middleton's Kate Effect continues to rise, Prince Harry's girlfriend, Meghan Markle, is slowly joining the Duchess of Cambridge in setting fashion trends. Markle's Meghan Effect started last week when she was photographed with her beau at the 2017 Invictus Games.
Markle opted for a chic and casual look, donning a white button-down dress, tattered jeans and flats for the event. Shortly after photos of her outfit surfaced online, her $420 jeans by Mother was sold out. Her $230 Misha NoNoo blouse and $640 Sarah Flint footwear were no longer available on shelves, while her $210 tote bag now has a lengthy waitlist.
Will Markle match Middleton's influence in fashion? Drop a comment below.
© Copyright IBTimes 2023. All rights reserved.