Prince William Shares Kate Middleton's Solution To Severe Morning Sickness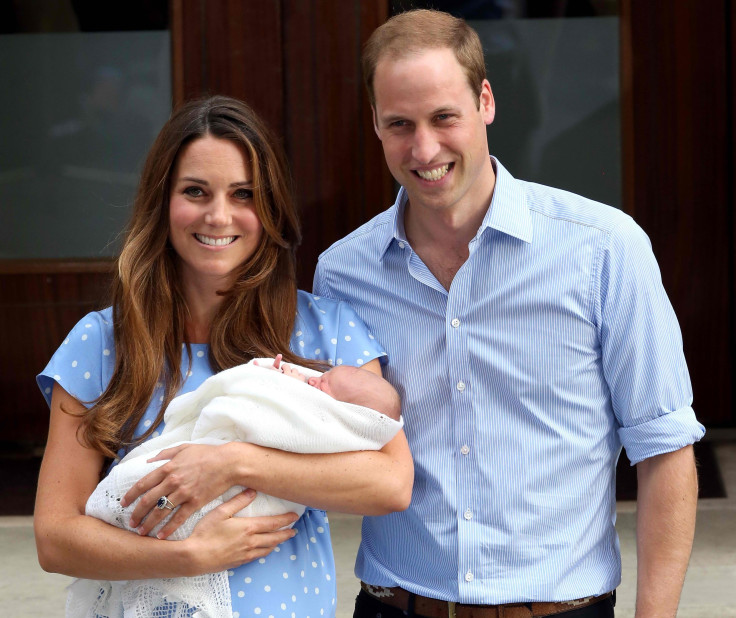 Prince William has revealed that his pregnant wife, Kate Middleton, has been finding it difficult to combat her severe morning sickness.
On Wednesday, Prince William made an appearance at a reception celebrating the Metropolitan and City Police Orphan's Fund. Middleton was absent as the Duchess of Cambridge has been suffering from severe morning sickness and was advised to rest.
During the event, Prince William, 35, met Iris Orrell, 98, and the pair talked about Middleton's condition as Orrell also suffered from hyperemesis gravidarum, the same condition now plaguing Middleton. The duke confessed what his wife has been using to help her with her morning sickness.
"Ginger biscuits… But there's not much ginger can do to stop that – we've done all that," Prince William said (via OK!).
Prince William asked Orrell if her condition did worsen, and she admitted that it did. However, she may have a suggestion that would help Middleton and shared that her doctor advised her to try "dry biscuits."
Meanwhile, Kensington Palace announced Middleton's pregnancy earlier this month. "The Duke and Duchess of Cambridge are very pleased to announce that The Duchess of Cambridge is expecting their third child," the palace wrote in a tweet.
The announcement also explained Middleton's health condition. According to the Kensington Palace, the mom-of-two is suffering from hyperemesis gravidarum and will not be able to attend her scheduled engagements. On the same day, Middleton canceled her visit to the Homsey Road Children's Center in London.
In addition, Middleton also missed Prince George's first day of school. The royal couple planned ahead to escort their son to his new school, but unfortunately, due to Middleton's condition, she was not able to go with Prince William and Prince George.
The Duchess of Cambridge was reportedly devastated as she watched her son on TV. "Kate watched the news from home," an insider told Us Weekly. "She was desperately sad that she couldn't make it, but she is on firm bed rest now until she feels better."
According to Dr. Marlena Fejzo, a medical expert, hyperemesis gravidarum is life-threatening because it is "a thousand times worse than morning sickness." Fejzo had personally experienced it and, at the time, struggled with her daily routine.
She revealed that she couldn't move without vomiting and couldn't sit up. She was also unable to go to the bathroom, take a shower or brush her teeth. Unfortunately, her baby did not survive and since then, she has dedicated her time to studying the illness.
Do you know any other solutions for Middleton's condition? Share them in the comment section below.
© Copyright IBTimes 2023. All rights reserved.