'Instinct': Bojana Novakovic Teases Season 1 Finale, Shares Season 2 Hopes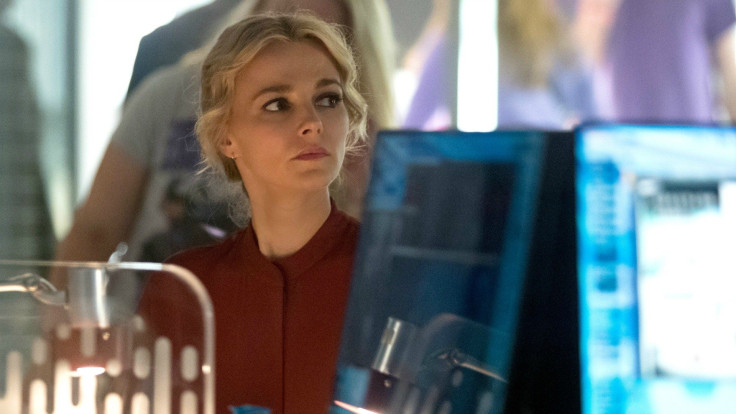 Next week's Season 1 finale of "Instinct" will end with a cliffhanger.
In a recent interview with TV Insider, series star Bojana Novakovic revealed that fans "can expect a cliffhanger in Lizzie's personal life" in the season finale, airing next Sunday, July 1 at 9 p.m. EDT on CBS.
While the nature of the cliffhanger is being kept under wraps, Novakovic, teased that it might have something to do with her character's love life. "Maybe it's romantic," said the 36-year-old Serbian-Australian actress.
As fans will remember, Lizzie was once engaged to his work partner, Charlie (Brian Avers), who was unfortunately killed during their covert operation to take down one of the world's most ruthless drug lords, Emilio Frantio.
In the same interview, Novakovic suggested that that she would like to do more stunts in Season 2 of the police procedural drama.
"The No. 1 thing I've said to [executive producer] Michael Rauch about Season 2 is that Lizzie needs to get more action," Novakovic said.
Meanwhile, in this Sunday's episode, Lizzie and Dylan (Alan Cumming) investigate the murder of a film student whose death was broadcast for the world to see.
In the promo for the hour, Lizzie wonders if the victim is kind of a "homicidal exhibitionist," to which Dylan replies, "[He's] an arrogant psychopath who craves center stage."
Elsewhere in the video, Lizzie tells Dylan that she's a rule follower. While Dylan has no problem with that, he does tell his partner that sometimes breaking the rule is "thrilling."
Also in this week's Season 1, episode 12, according to the synopsis for the hour, Dylan and Andy (Daniel Ings) realize that parenting is tougher than they thought when they agree to look after Madison (Onata Statler-Aprile), a friend's 12-year-old daughter.
After realizing how lucky they are to be able to do what they love at the end of last episode, Dylan and Andy thought that it's probably about time to fulfill one of their remaining dream, and that is to have a child.
"Instinct" Season 1, episode 12, titled "Live," airs Sunday, June 24 at 8 p.m. EDT on CBS.
© Copyright IBTimes 2023. All rights reserved.