Intel, AMD Partner On Chipset, Expected To Make Gaming PCs Thinner, Lighter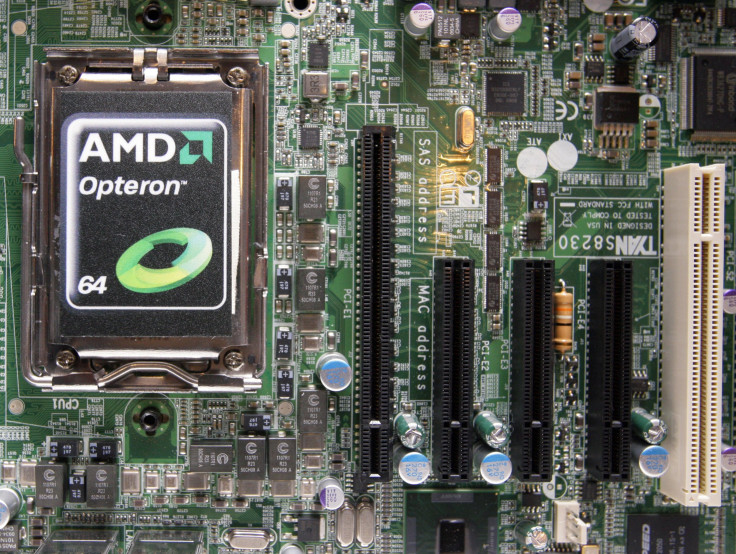 PC processors are expected to get a new design with the partnering of two companies — Intel and AMD. While Intel is known for its processors, AMD is known for its graphics cards.
The collaboration portends interesting possibilities, particularly for gamers. They can now get a microprocessor with a custom AMD Radeon graphics chip inside. This means that even chipsets designed for thin and light notebook PCs will have the processing capabilities for high-end gaming.
Intel approached longtime rival AMD for the collaboration and both companies came to an agreement to design the chip, which is expected to be available by the start of next year.
The collaboration is unique since AMD's graphics cards are generally used on high-end PCs and Intel makes processor for both affordable and premium PCs.
The Chipset
Building a graphics card into the chipset is not easy. Intel has used a special product called the Embedded Multi-die Interconnect bridge (EMIB) for connecting silicon dies and routing the electrical traces through the substrate. As a result, the company was able to design an advanced module which can tie both the Intel chipset and the Radeon chip together.
Intel is calling it an evolution of its eighth generation chipset. While speculation is that the company could call it the Kaby Lake G, Intel representatives are yet to confirm the name.
Another issue is that such as structure could actually generate a lot of heat. Intel has resolved this by adding a new power-sharing framework which builds the connection between the CPU, GPU and memory.
The company has tied the processor system together in a dynamic platform framework, which can allow the system to tweak and balance the work load and chassis.
How is it different?
Generally PCs with higher configurations are thick and heavy, but this processor can accommodate the same processing power in less surface area. Intel revealed two of the benefits of the processor. The EMIB layout consumes less board space than a regular processor. It also uses half the memory power of a traditional processor — which means that it won't need too much RAM to function.
The biggest advantage with this CPU is that it is already optimized. While most gaming PCs are a collection of different components and therefore not fully optimized, the Intel processor is expected to come optimized.
The Intel 8th generation chipset will also make PCs capable of playing 4K video.
Applications
This chipset is expected to drive down the cost of gaming setups and make gaming PCs convenient to use. The chipset is expected to be capable of running high-end graphics and softwares.
Simply put, even thin PCs and notebooks are expected to gain from the chipset. However, the chipset mainly caters to gamers, as, according to an AMD executive, laptops with the chipset are expected to be priced above $1,000. The larger impact of the chipset would be that manufacturers would be able to make PCs thinner than even MacBook Air.
Chances are that it also helps in development of VR gaming on standard PCs due to its high processing capabilities.
© Copyright IBTimes 2023. All rights reserved.