Intel Q4 Revenue Likely Tracking at or Below Guidance Midpoint: analyst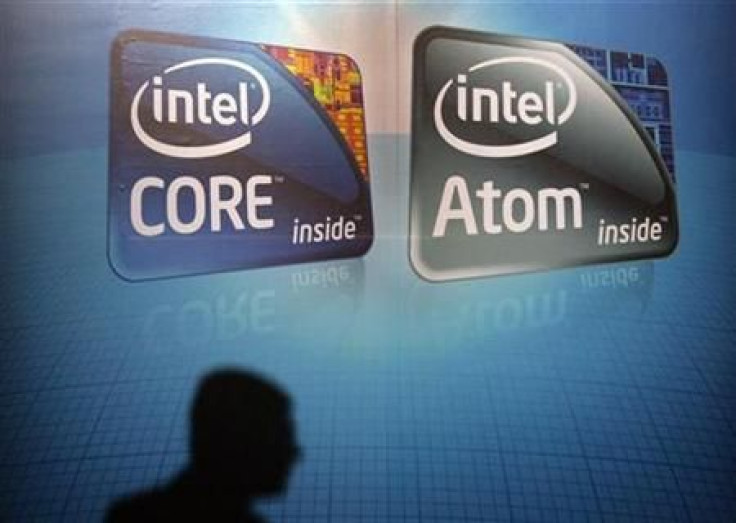 Chip giant Intel's fourth quarter revenue are likely tracking in the lower half of the guidance of $11.0 billion to $11.8 billion on sluggish PC trends, said FBR Capital Markets analyst Craig Berger.
Analyst Berger now expects the fourth quarter notebook builds to grow 1 percent quarter over quarter, two points weaker than last month's 3 percent growth.
Recent 4Q notebook PC build checks with the top five original design manufacturers are slightly weaker than our month-ago checks as OEM customers await signs of Black Friday holiday sell-through before becoming more aggressive about late-quarter reorders, and as the supply chain whittles away any remaining Calpella platform PC inventory ahead of the 1Q11 Sandybridge ramp, Berger wrote in a note to clients.
Last month, the company said it expects revenue of $11.4 billion, plus or minus $400 million. Wall Street is expecting Intel to report revenue of $10.68 billion for the fourth quarter, according to analysts polled by Thomson Reuters.
Berger also said Intel's fourth quarter gross margin guidance of 67 percent could, surprisingly, be conservative given third quarter gross margins of 65.9 percent including a 150 basis points (bps) inventory reserve that should reverse in the current quarter.
So, an apples-to-apples 4Q gross margin would be 68.9 percent, allowing Intel 190 bps of lower utilization impacts and conservatism in its gross margin guidance, Berger wrote.
For 1Q11, our contacts say Intel could see better-than-typical seasonality due to robust Sandybridge demand and some channel replenishment following the Calpella clearance activities, Berger said.
Berger has a market perform rating and $27 price target on Intel stock.
Shares of Intel closed Friday's regular trading session at $21.14 on Nasdaq.
© Copyright IBTimes 2023. All rights reserved.