Investors Want Real Estate (Again)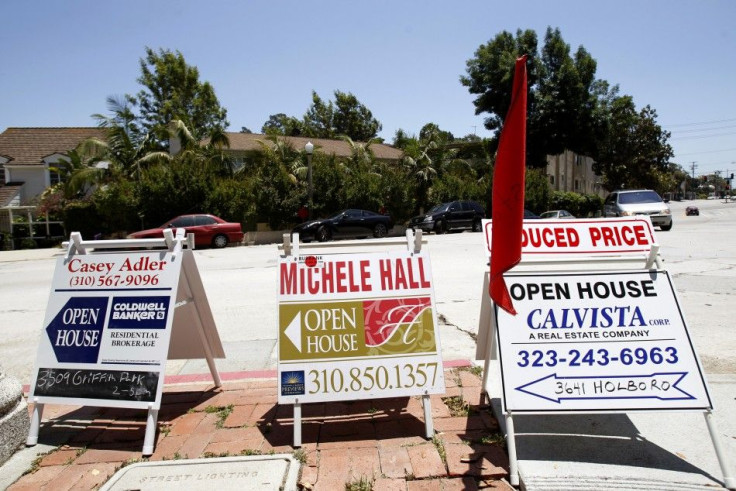 U.S. investors are getting back into real estate, but their efforts are being complicated by the uncertain housing market.
Bloomberg reports that private equity firms, hedge funds and pension systems have raised more than $6 billion to buy foreclosured homes and convert them to rentals, taking advantage of the disparity between falling home prices and the hot rental market. But inventory levels have been lower than investor demand, because of the reluctance of private lenders to unload their properties en masse.
The largest portfolio currently for sale is by government-owned Fannie Mae, which is offering 2,490 properties for sale and is reviewing bids. The Federal Housing Administration also plans to sell 5,000 properties beginning in September. Meanwhile, private mortgage holders like Bank of America (NYSE: BAC) have been reluctant to use bulk sales, preferring short sales of individual properties. A delay in foreclosure activity, following relevations of robosigning and other irregularities, has also limited the number of distressed properties on the market.
Supporters of the new initiatives have said they could help balance the amount of for-rent and for-sale housing throughout the country. Cities like Las Vegas and Phoenix had overdevelopment fueled by the ease of credit during the boom, only to see swathes of empty homes after the bubble burst. Investors would have to deal with the task of renovating properties and handling tenants, but it appears many companies are interested.
Separately, billionaire investor Warren Buffett's Berkshire Hathaway Inc. (NYSE: BRKA) made an offer this week to buy the mortgage lender and servicer Residential Capital LLC, or ResCap, for $2.4 billion. Berkshire is offering the same amount as private equity giant Fortress Investment Group LLC's NationStar Mortgage LLC, which is the current initial bidder. But Berkshire, which is also a major ResCap creditor, is seeking a lower breakup fee of $24 million, compared to Fortress' $72 million, with an additional $10 million in potential reimbursement fees.
ResCap is a troubled company. It has filed for bankruptcy after its toxic mortgage holdings hurt its parent company Ally Financial Inc., previously the auto lender of General Motors (NYSE: GM). Ally is 74 percent owned by the federal government and still owes billions in bailout money.
Buffett's offer isn't necessarily an endorsement of the current housing market. Although he wrote in his annual letter to shareholders in March that he would invest in housing if given the chance, he added that any profits probably wouldn't be realized for years, when the market finally recovers.
Buffett's bid for ResCap may have more to do with the specific financials of the deal rather than ResCap's presence in mortgages. He clearly thinks he's buying an undervalued asset, Berkshire shareholder Jeff Mathews told the Associated Press.
Still, another sign of confidence in the housing sector from the Oracle of Omaha doesn't hurt.
© Copyright IBTimes 2023. All rights reserved.
FOLLOW MORE IBT NEWS ON THE BELOW CHANNELS