Fear Grips Bitcoin Market As Bears Refuse To Retreat
The fear and bearishness that have surrounded Bitcoin seem to refuse to lift, which does not offer an optimistic outlook for the the most popular cryptocurrency's price. Bitcoin fell below the $1 trillion market cap Saturday, and the reticene among investors has led to a low volume market since.
Data from CoinMarketCap shows that as of 11:06 p.m. ET Wednesday, the token's price was below $50,000. The daily candle opened at $50,400 and rose to a high of $50,700, before exiting the $50,000 band.
The data from Alternative.me shows that the Greed and Fear Index has swung toward "Fear," and has stayed there for the last few days, meaning that the market sentiment is bearish, and investors fear that BTC might fall further. Such trends often lead to bearishness for any cryptocurrency.

Glassnode, which monitors on-chain metrics and exchange flows, tweeted out a few interesting indicators that offered insight into the current market sentiment.
The Relative Unrealized Profit, as revealed by Glassnode, has hit "a 1-month low of 0.553." The indicator "identifies market sentiment based on unrealized paper gains (difference between market capitalization and realized capitalization) that investors are holding at any given time" as explained by Philip Swift, the creator of LookIntoBitcoin.
This is basically the ratio of the market cap and Bitcoin investors taking a profit. The ratio is less than zero, and the profit-taking sentiment has hit a monthly low, which reinforces what the Greed & Fear index shows: the market is gripped by fear.
In a second tweet, Glassnode revealed that the "number of addresses holding 10k+ coins just went above 90," which indicates that investors are holding their tokens, instead of selling them, as they wait for the price to bounce back.
In a third tweet, Glassnode said that the "aSOPR (7-day moving average) just reached a 4-month low of 0.99304." The aSOPR indicates when the market is overheated; the higher the aSOPR value, the higher the greed. Again, investors are not selling but holding on to their Bitcoin.
What the tweets show is Bitcoin traders wallowing in fear amid the bearishness, and stacking up their BTC holdings.
Interestingly, data from WhaleAlert.io shows that a whale transferred around 401 BTC from Coinbase to another wallet, following another whale that transferred 1,500+ BTC from one wallet to another in the last 24 hours.
Another whale transferred 1,000 BTC from an unknown wallet to Coinbase.
Despite the fear, the Bitcoin optimists are not deterred. Recently, billionaire Barry Sternlicht, the co-founder of Starwood Capital Group, said that BTC has the potential to go up to $1 million per coin.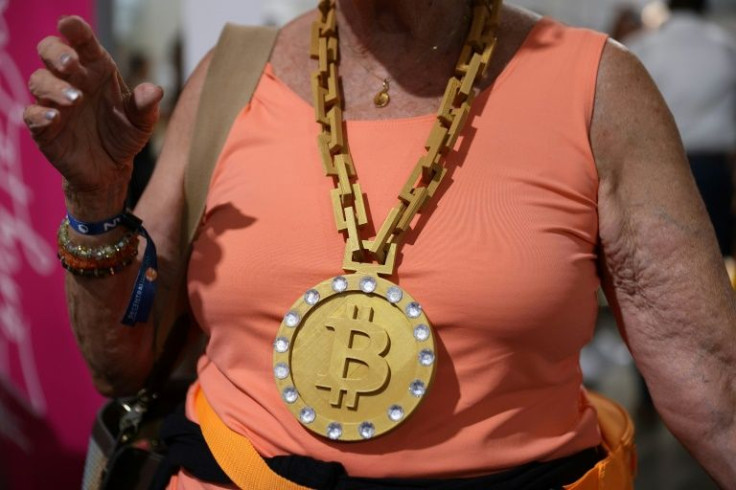 © Copyright IBTimes 2023. All rights reserved.