Investors Welcome Netflix Price Hike, Stock Hits New Life-Time High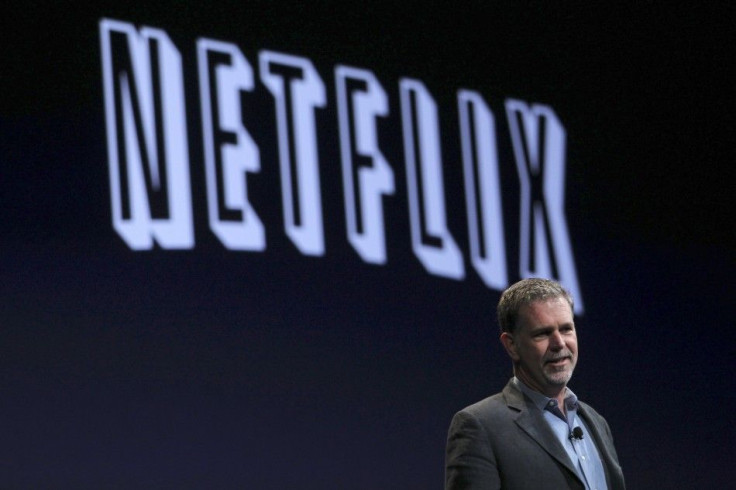 Shares of Netflix Inc. (NASDAQ: NFLX) touched a new life-time high of $304.79 on Wednesday after the online movie rental major jacked up its prices for DVD and streaming services.
This is the second time Netflix has raised prices in the past eight months. Though the subscribers blasted Netflix for raising its prices, investors welcomed the move as it will help save the company millions of dollars in streaming costs.
About 7 million Netflix shares changed hands Wednesday compared to its 3-month average volume of 4.7 million shares. Netflix stock gapped open sharply higher July 13 at $300.70 compared to previous day's close of $291.27. The stock reached a new all time high of $304.79 on Wednesday.
Shares of the Los Gatos, California-headquartered company gained $7.46, or 2.56 percent, to close Wednesday's regular trading session at $298.73 on NASDAQ Stock Market. However, they fell $1.87, or 0.63 percent, in the extended trading. The stock traded between $296.60 and $304.79 during the past 52 weeks.
The company, whose market capitalization stands at about $16 billion, said it increased price significantly by separating unlimited streaming plus unlimited DVD plans into separate packages, and hiking the price of the DVD plans.
The latest move irked more than 20 million subscribers of Netflix who took onto social media to show their displeasure. Meanwhile, some subscribers are planning to cancel their Netflix membership account due the changes.
Netflix said it will no longer be offering plans that include both unlimited streaming and DVDs by mail. Unlimited DVDs for one out-at-a-time (no streaming) will cost $7.99 per month, and 2 DVDs out-at-a-time (no streaming) will cost $11.99 per month.
Unlimited streaming (with no DVDs) will remain unchanged at $7.99/month. Subscribers will now have a choice between streaming only, a DVD only plan, or the option to subscribe to both. For new members, the new pricing will take effect immediately and for existing members the pricing will take effect on September 1, 2011.
Netflix's streaming remains at $7.99 per month, but unlimited streaming plus 1 DVD will now cost $16 per month (up 60 percent) and unlimited plus 2 DVDs will cost $20 per month (up 33 percent).
The company noted on Netflix' blog that the change will separate the plans to better reflect the costs of each, helping ensure a long life for DVDs by mail. The site further noted that treating DVDs as a $2 per month add-on to unlimited plans didn't make much financial sense given shipping/postage costs.
Here is a gist of the plan:
-- One DVD out at-a-time now costs $15.98/month (up from $9.99/month). Two DVDs out at-a-time costs $19.98/month, up from $14.99/month. Three DVDs out at-a-time costs $23.98/month, up from $19.99.
-- Unlimited DVDs by mail-only plans, previously available until the introduction of streaming in 2007, will cost $7.99/month for 1 DVD out at-a-time, $11.99/month for 2 DVDs out at-a-time, and $15.99/month for 3 DVDs out at-a-time.
Separately, Netflix announced a multi-year renewal of licensing agreement with NBCUniversal Domestic Television Distribution, expanding the selection of non-exclusive NBCU film and TV library titles available to watch instantly streaming from Netflix. The non-exclusive deal includes library film and television content new to Netflix.
Programming under the deal includes prior-season series across multiple NBCU networks, including NBC hits The Office, 30 Rock and Parenthood. All future seasons of these shows will be available on Netflix on a one season delay basis. Under the deal, Netflix members will also be able to enjoy prior season episodes of Law and Order: SVU and The Event.
© Copyright IBTimes 2023. All rights reserved.