InXile Entertainment Debuts 'The Bard's Tale IV' Trailer, Using Unreal Engine 4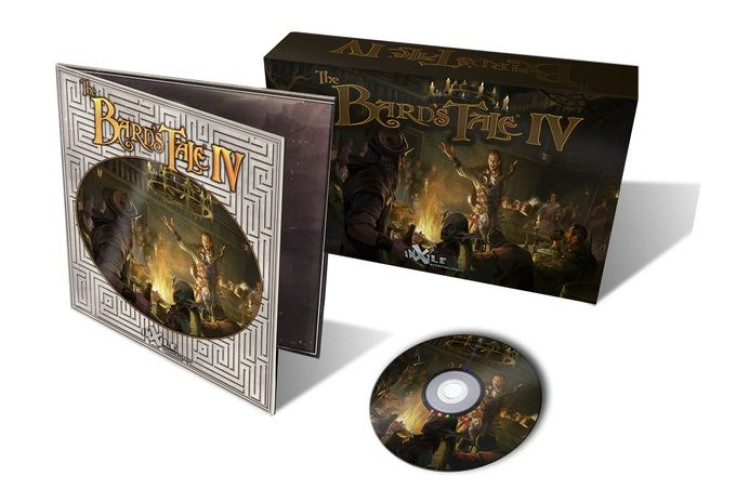 It may have taken years, but developer InXile Entertainment is working on "The Bard's Tale IV," a sequel to the original "Bard's Tale" trilogy that was released from 1985 to 1991. The game is currently a Kickstarter project and still has 34 days to go before its funding-goal deadline, so Inxile has decided to show off the sequel's world through a trailer.
As can be seen below, "The Bard's Tale IV" uses the critically acclaimed Unreal Engine 4, which has resulted in a gorgeous-looking game with plenty of detail. The trailer is reportedly full of in-game footage, making this a title that could be quite the eye-catcher.
The overall goal for "The Bard's Tale IV" is to "bring the dungeon crawl back," as the video eventually leads players into a dungeon after venturing into a gorgeous forest. Once on screen, the dungeon seen in the trailer looks terrifying, filled with fire and a booming voice at the end of a cave.
As the trailer ends, the player encounters an evil wizard who summons minions to aid him in battle. As soon as the video zooms out, four characters are seen taking on the wizard and his minions, hinting at a possible multiplayer aspect of the game, which is usually the case with dungeon crawlers like "Diablo" and "Baldur's Gate."
The trailer does raise a few questions, of which the most important is: Is it a first-person role-playing game (RPG) or a third-person RPG? During the exploration phase of the video, the game is entirely in a point-of-view (POV) shot, but as soon as the wizard arrives, it shifts into a third-person shot. The shift can be confusing.
More details about the game should be released as InXile Entertainment finishes production. Currently, the game has reached $999,620 of its $1.25 million goal, so it seems like the developer will succeed and the game should enter production soon. This isn't the developer's first Kickstarter project, as Polygon has reported InXile's previous Kickstarter successes like "Wasteland 2" and "Torment: Rise of Numenera."
© Copyright IBTimes 2022. All rights reserved.
FOLLOW MORE IBT NEWS ON THE BELOW CHANNELS