'Bloodstained: Ritual Of The Night' Coming To Nintendo Wii U After Reaching Kickstarter Goal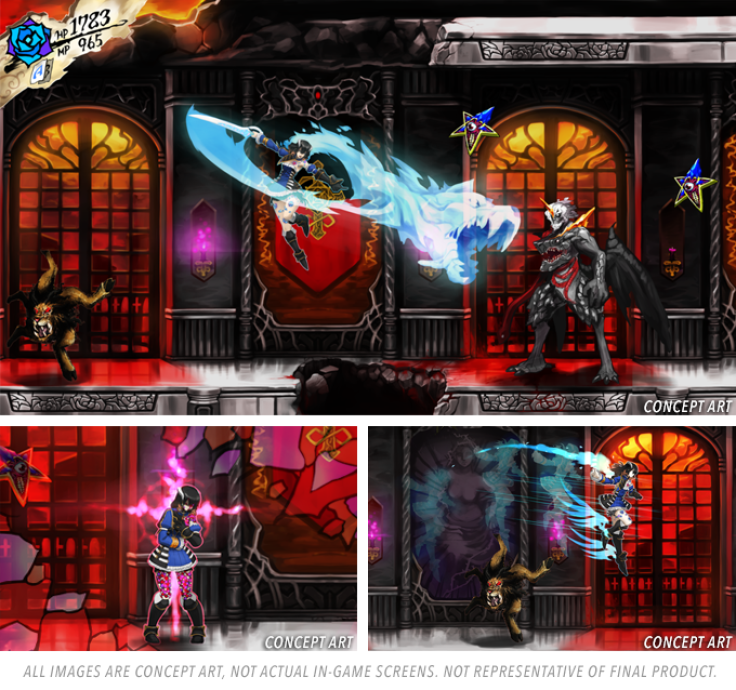 The upcoming "Castlevania" game called "Bloodstained: Ritual of the Night," by original "Vania" director Koji Igarashi, recently reached another Kickstarter.com funding goal and will be coming to the Nintendo Wii U as promised. The game currently has two more stretch goals and, should it reach them, the game will have online multiplayer capability and will also be available for Sony's PlayStation Vita, the only handheld platform that has been listed for the game.
Fans found out about the announcement on the game's official Kickstarter page. Prior to being available for the Nintendo Wii U, the game had already been confirmed for the PC, Sony PlayStation 4 and Microsoft Xbox One, thanks to the backers who helped the developers reach their original goal.
Armature Studio will handle the possible PS Vita port and the confirmed Wii U port of "Bloodstained," as Inti Creates is developing the PlayStation 4, Xbox One and PC versions. Armature has had plenty of history porting titles to other systems; the studio is responsible for including "Borderlands: The Pre-Sequel" to the "Borderlands Handsome Collection."
Now that the studio is developing the Wii U version of the game, Armature is promising Wii U gamers a number of options that will be available in "Bloodstained." The studio has promised Pro Controller support, the ability to play on the Wii U pad, a map displayed on the GamePad and a number of in-game minis.
Like the other versions of the game, "Bloodstained" will be getting physical and digital copies for the Nintendo Wii U. The people who backed the game through Kickstarter can choose which version of the game they prefer through a post-Kickstarter survey, as reported by Polygon.
Being a spiritual successor to the "Castlevania" games, the game obviously will play like its Konami predecessor, a 2D action role-playing game filled with secrets to find and enemies to vanquish. "Castlevania" fans seem to be very excited about playing the game, as "Bloodstained: Ritual of the Knight" reached its funding target in less than four hours.
Bloodstained: Ritual of the Night // Kickstarter Pitch 1080p (Credit: YouTube/Bloodstained: Ritual Of The Night)
© Copyright IBTimes 2023. All rights reserved.