IOS 8.1.1 Untethered Jailbreak: MuscleNerd Vouches For Safety Of New TaiG Tool; Apple Stops Signing iOS 8.1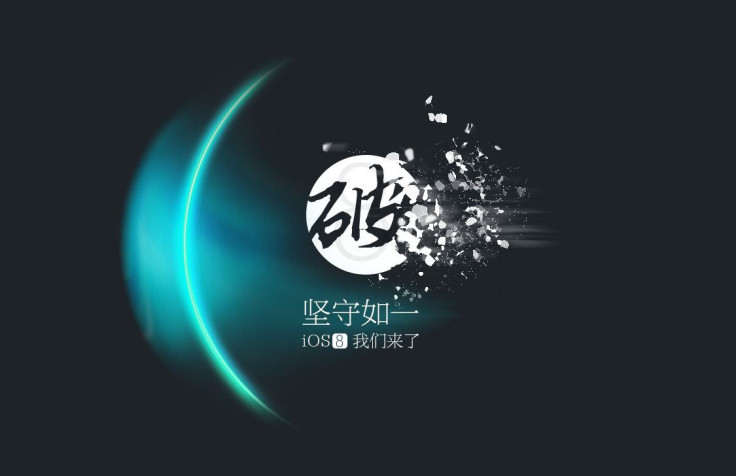 Nearly two weeks after Apple's iOS 8.1.1 firmware update killed the Pangu jailbreak, a team of jailbreak developers based in China released a new untethered TaiG jailbreak tool last week for the latest iOS 8.1.1. And, according to a well-known iOS hacker, the newly released jailbreak solution is safe to use.
Following the release of the TaiG jailbreak for iOS 8.1.1, many people were reportedly concerned about the safety of the new jailbreak solution as there is very little known information about the Chinese jailbreak team. However, all confusions about the new TaiG tool were put to rest by MuscleNerd, one of the pioneers of the iOS jailbreak movement, who took to Twitter to vouch for the safety of the TaiG jailbreak for iOS 8.1.1.
Compared to the Pangu tool, the new TaiG jailbreak is more transparent, which according to MuscleNerd, is understandable as TaiG was previously linked to a Chinese pirated app store, which was included in the initial versions of the Evasi0n7 jailbreak for iOS 7.
However, the TaiG jailbreak still includes some alternative app stores that users are required to opt out of before jailbreaking their devices using the TaiG tool, iDownloadBlog reported.
Here are some key facts, provided by iDownloadBlog, about the TaiG jailbreak for iOS 8.1.1:
The TaiG tool can only be used with Windows, the team has not said anything about a Mac version of the software
In addition to iOS 8.1.1, TaiG also supports other flavors of iOS 8, including iOS 8.0, iOS 8.0.2, and iOS 8.1
The latest version of Cydia (v1.1.16) is bundled with TaiG for iOS 8.1.1
The jailbreak process only takes about a minute to complete, excluding the Cydia first run
The TaiG tool does not support iOS 8.2 beta
The new TaiG jailbreak tool for iOS 8.1.1 can be downloaded here.
The devices, supported by the TaiG jailbreak include: iPhone 4s, iPhone 5, iPhone 5s, iPhone 5c, iPhone 6 and iPhone 6 Plus; iPad 4, iPad mini, iPad mini 2, iPad mini 3, iPad, iPad Air and iPad Air 2; and the iPod touch 5G.
Here is a video tutorial, showing how to jailbreak iOS 8.1.1 with TaiG on Windows, but users should proceed at their own risk.
Apple Stops Signing iOS 8.1
On Monday, Apple stopped signing the iOS 8.1, making it impossible to either upgrade, or downgrade, to it. Users now only have the option to go directly to iOS 8.1.1 from a lower version of iOS 8.
While the iOS 8.2 beta is expected to break the TaiG jailbreak, users are recommended to upgrade their devices to iOS 8.1.1 and jailbreak it using the latest TaiG tool.
© Copyright IBTimes 2022. All rights reserved.
FOLLOW MORE IBT NEWS ON THE BELOW CHANNELS