iOS 9.3 To Bring 'Night Shift' Mode And Touch ID Notes To Apple Inc.'s iPhone, iPad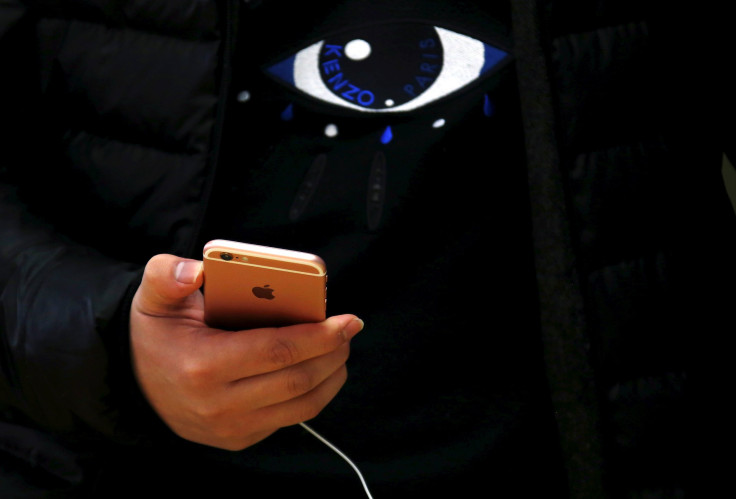 If the blue glare of your iPhone screen keeps you up at night, Apple has a new addition to iOS 9.3 that may help. It's one of many features coming to the next installment of Apple's mobile operating system.
"Night Shift," as the feature is called, uses an iOS device's clock and location to determine what time sunset is in a particular location and automatically shifts colors to the warmer end of the color spectrum to take some strain off your eyes at night. Once sunrise rolls around, the iOS device reverts to its standard display colors. The reasoning behind this comes from several scientific studies that found exposure to blue light during nighttime can affect a person's circadian sleep cycle and keep them up later.
If the feature sounds somewhat familiar, that's because a program called F.lux has offered the same display color–changing feature on Windows OS X and Linux since 2009. Jailbroken iOS owners who modified their device to run unapproved Apple software also have access to an app version of F.lux on their iPhones, iPads and iPod Touches.
In addition to its display-color feature, Apple is adding a new protected content feature to its Notes app. When iOS users plug in some sensitive information such as a password or banking data, they'll have the option to secure them from prying eyes by using a Notes password or fingerprint via Touch ID. It's a feature that, while absent from most of iOS, has appeared several times in Apple's patent filings, according to Patently Apple.
There are also lots of little enhancements along the way, such as a landscape mode and faster refresh for the Apple News app, new categories for the Apple Health app, CarPlay nearby points of interest suggestions, and more.
But one of the biggest updates is expected to come in the form of a number of education features as Apple targets schools with its iPads. Starting in iOS 9.3, schools that use iPads will gain the ability for students to sign in to any iPad in a class to make it their "own," much like Google's Chromebook. Teachers can guide students directly via a built-in Classroom app. Apple IDs specific to a school can also be created and assigned directly by schools, all of which can be managed by an IT administrator via a portal called Apple School Manager.
For now iOS 9.3 is available only as beta software to developers. But those who are curious can take a look at the features via Apple's website.
© Copyright IBTimes 2023. All rights reserved.