IoTeX's MachineFi vision fits into several of Samsung Next's focus areas: Raymond Liao
IoTeX's MachineFi vision fits into several of Samsung Next's focus areas: Raymond Liao
MachineFi has built state-of-the art technology to decentralize IoT and give users back the control and the revenues attached to the data their smart devices and machines gather, analyze and generate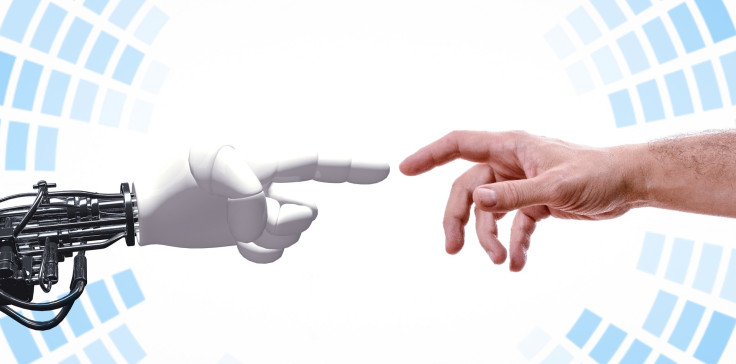 Samsung Next Managing Director Raymond Liao said that IoTeX's MachineFi push fits into several of his firm's focus areas, adding that he wants to contribute to the further success of the machine financialization vision.
Liao has been with Samsung Next since its inception about ten years ago and explained its objective is to tap into early-stage ecosystems around Samsung products. He said that Samsung controls 20 to 30 percent of the smartphone market, which means about 2 billion people worldwide have their mobile device considering 6.6 billion people have smartphones worldwide. According to Fiercevideo, Samsung's Tizen operating system had 1.28 billion connected TVs in 2020.
The managing director said his California-based VC and private equity firm focuses on three areas of technology: blockchain, artificial intelligence, and edge computing. And the firm's three market focus areas are metaverse, digital health, and FinTech.
"So, you can see that what IoTeX is going after fits into several of our focus areas," Liao said. "That's why we like IoTeX. And I hope we can contribute to the further success of the MachineFi vision. It is very exciting."
Liao's comment follows a recent Samsung Next blog post by Andre Duong entitled "Why we invested in MachineFi, connecting the real world to web3." It is about the IoTeX's MachineFi Lab $10 million seed round, which included Draper Dragon, Escape Velocity, Crypto.com, IOSG, and Xoogler Ventures, among others.
Samsung Next's MachineFi investment
" We invested in MachineFi Lab because we think its platform has the potential to unify large-scale machine networks and to provide the infrastructure needed to enable each device to act as an autonomous market participant, providing incentives for consumers to help construct the network," Duong wrote.
MachineFi Lab, founded in late 2021, is IoTeX's core developer, said IoTeX CTO and Co-Founder Qevan Guo. IoTeX was founded in 2017 to decentralize IoT by developing cutting-edge blockchain technology and building the most machine-friendly Layer 1, EVM-compatible, and open source platform with smart contracts, API, multi-chain wallet, and software development kits (SDKs).
The goal is to create an unprecedented web3 reward economy and help bridge all intelligent device and automated machine networks, Guo added. He said that the W3bstream data oracle would shortly be launched, "This is one of the most technologically-advanced data oracles in existence. It enables proof of anything in the most trusted and genuinely verifiable manner."
Raymond Liao praised the MachineFi vision and said he hopes to see many developers and tech builders join the platform. He said MachineFi will generate many exciting conversations and create "a value add to the developers' ecosystem."
The right time for investors and builders
While some investors and builders may see the current crypto market status as a crisis, more of them see it as an opportunity.
"This is actually a better time than the previous year. It is a good time for investors and product builders," said Liao. He explained that market returns were too inflated, and "the lowest level was way too high."
"How can you concentrate and focus on implementation while other startups (in the web3 space) are saying, 'oh, I'm making 10x return on growth,'" Liao pointed out. "But actually, those things are not true."
Liao said the web3 projects must face the challenge: more utility is required to expand the ecosystem. He highlighted the great utility NFTs have and gave the following sports example.
He remembered that during Covid in the US, NBA basketball, for instance, came to a complete halt. But thanks to NFTs and the metaverse, teams could engage with their fans. And now, they've realized they can do that between games and during the off-season.
"Once you develop the true utility, there should be a great market and a commercial prospect for it," Liao said. "It's now time to sit down and implement. We need more utility out of this web3 amazing infrastructure."
The MachineFi vision
Today, when you think of machines and devices, you know they are all connected to the internet. Currently, billions of people own various smart devices and other intelligent apparatuses. The issue is that at present users, people or businesses own or control their data and the value it generates. Corporations do, and they've built trillion-dollar empires on user data profiting.
"Not your keys, not your data," says IoTeX CEO and Co-Founder Dr. Raullen Chai. But with IoTeX, the leading MachineFi blockchain startup that has built cutting-edge technology to give people back control of their data, smart devices, and machines, and the value they generate, that is about to change. Soon, the potential for users to earn from their data, which could be worth up to $3,000 a year, will become a reality.
© Copyright IBTimes 2023. All rights reserved.
FOLLOW MORE IBT NEWS ON THE BELOW CHANNELS