Iowa Woman Killed By Explosion During Gender Reveal Party
A gender-reveal party in Iowa was rocked by an explosion that killed one partygoer.
Pamela Kreimeyer, 56, died Saturday after an explosive display was set off, as a piece of shrapnel was sent flying and struck her in the head. She had died by the time emergency responders arrived at the party.
The party was being held by the Kreimeyer family in Knoxville, Iowa. The husband and expectant mother were looking for a creative way to reveal the gender of their baby to the rest of the family and social media. They ultimately decided on creating some sort of controlled explosion and began gathering materials to do so.
Sheriff Jason Sandholdt of the Marion County Sheriff's Office revealed the group inadvertently built a pipe bomb while putting together the reveal.
"Members of the Kreimeyer family were experimenting with different types of explosive material on Friday and Saturday," Sandholdt said in a press release.
The expecting couple was joined by four other friends, whose names have not been released, who welded a homemade stand to a metal base and a hole drilled in the side for the fuse. They then filled it with gunpowder, put a piece of wood on top of that, poured colored powder onto that, and wrapped tape on the assembly. The explosion that followed sent metal shrapnel flying, resulting in Kreimeyer's death.
"This family got together for what they thought was going to be a happy event with no intent for anyone to get hurt," Sandholdt said. "What ended up happening was that Pamela Kreimeyer, a wife, mother and grandmother, was killed by a piece of metal where a metal stand, gunpowder and colored powder were involved. This is a reminder that anytime someone mixes these things there is a high potential for serious injury or death; please do not take these unnecessary risks. My condolences go out to the family."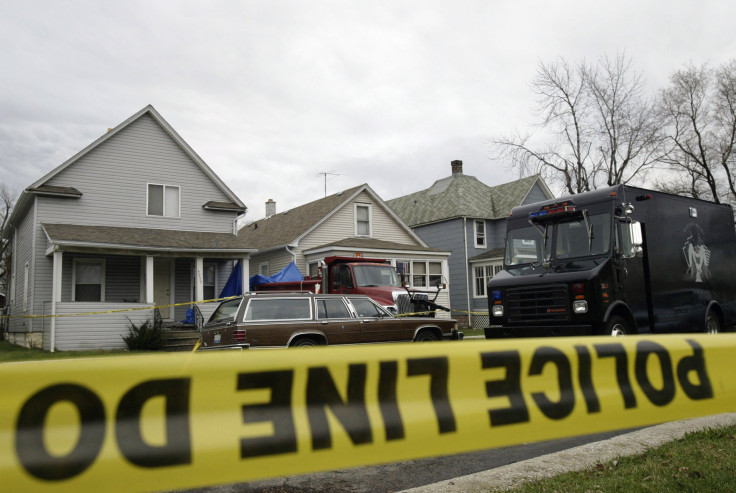 © Copyright IBTimes 2023. All rights reserved.