iPad 3 Release Date 2012 in Danger as Proview Brings Trademark Dispute to US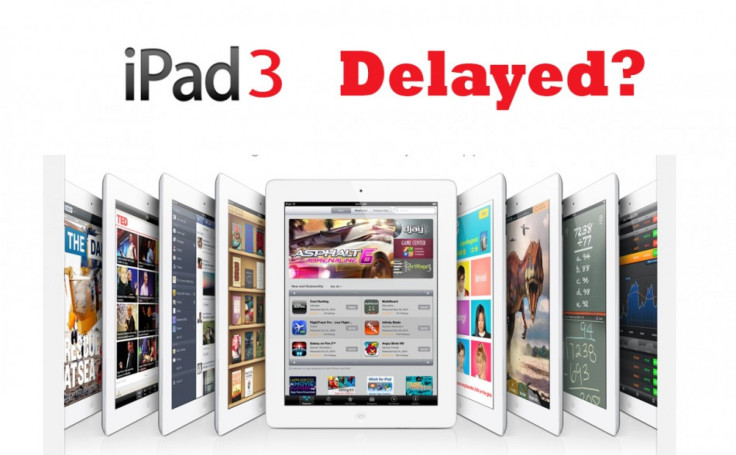 March 7 is the expected date for iPad 3 to be unveiled by Apple at a press conference in San Francisco. However, the debut date is in danger of getting delayed because Apple is locked in a dispute with Proview, a Chinese firm, over iPad trademark rights, in the U.S.
Both the companies have been wrangling for the past few weeks over who owns the trademark rights for the name iPad. Proview has sued Apple in China and has tried to ban iPad in the country. Proview has also demanded $1.6 billion to settle the dispute and transfer iPad trademark to Apple. But Apple is in no mood to shake hands with Proview.
However, Apple cannot also afford to lose China, as it is its second largest market after the U.S. Apple wanted to sue Proview by bringing defamation lawsuit against the latter in China. However, before the tech giant could do so, Proview struck first by bringing the trademark dispute against Apple in the latter's home soil – the U.S.
Proview Electronics, a subsidiary of Proview Technologies has filed a lawsuit against Apple in California. Proview is confident that the court will rule in its favor. However, most of the legal experts say that the results will be different as the courts could lean in Apple's favor. Apple says that the iPad trademark was bought from Proview at a cost of £35,000, but Proview has discarded all the allegations. In 2009, Proview sold the iPad trademark to IP Application Development (supposedly a front company for Apple) and iPad was released in 2010.
All the conflict revolves around the 2009 deal that was struck between Proview and IP Application Development. It could take several days, perhaps even a few weeks before the U.S. court makes its ruling public. However, the rumored March 7 release date is hardly two weeks away. If the court takes too long to rule on the issue, then Apple might not be able to release the next generation iPad in time.
Apple is a tech giant and Proview is little known company that has gone bankrupt. Apple has a better chance of winning in the home ground but if they lose, $1.6 billion is the price they could have to pay to legally own the iPad trademark rights worldwide.
All the tech enthusiasts are waiting for iPad 3. However, by bringing this dispute to the U.S., Proview has ensured that they could be in store for a rude awakening. Nonetheless, Apple fans are keeping their fingers crossed.
(Reported by Johnny Wills, Edited by Surojit Chatterjee)
Must Read: iPhone 5 Release Date Rumors: Top Exciting Guaranteed Features That Will Blow Away Competition
Must Read: iPad 3: Debuting with Retina Display and (Hold Your Breath) iOS 6?
Must Read: iPad 3 Release: Top Must-Have Killer Features That Will Put Android Rivals Out of Business
© Copyright IBTimes 2023. All rights reserved.