iPad content 'mundane' and 'boring-looking', says RIM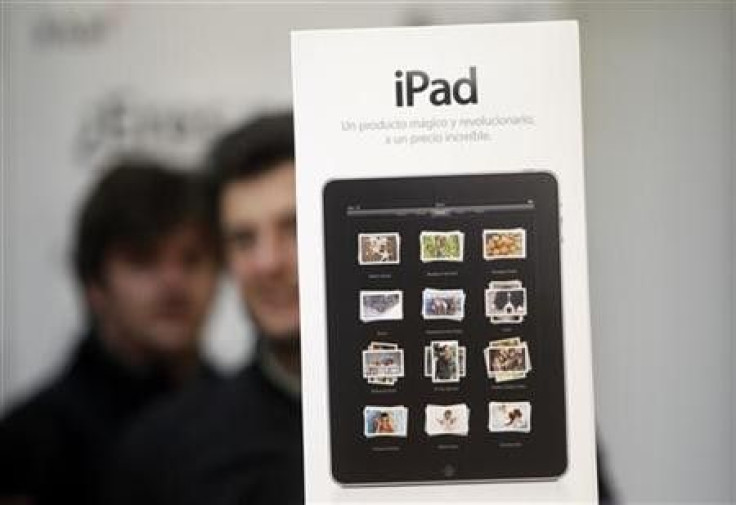 Research In Motion (RIM), maker of BlackBerry smartphones, took potshots at Apple on Tuesday, saying the content on the iPad is 'mundane' and 'boring-looking' and that its PlayBook is superior to the Apple tablet on all counts.
At the Web 2.0 conference in San Francisco, RIM co-CEO Jim Balsillie raised the war of words with the rival and tried to show how RIM's tablet is superior to Apple's iPad.
PlayBook will be in the market early next year, by when iPad would have sold some millions more.
Balsillie told a tech website the Web needs a platform that allows users to use their existing Web content, not apps.
We believe you can bring the mobile to the Web, but you don't need to go through some kind of control point," said Balsillie during an on-stage interview at the conference.
Balsillie gave as an example the multitude of online videos done in Flash software shunned by Apple and publicly ridiculed by Apple chief executive Steve Jobs.
RIM unveiled the 'Playbook' in San Francisco in September as it sought to compete with Apple's popular iPad and Samsung's recently launched Galaxy Tab.
PlayBook, which will be introduced in North America in the first quarter of 2011, will be priced at less than $500 when the cheapest iPad costs $499 and the top model is priced at $829, said RIM.
The PlayBook has a seven-inch (17.8-centimeter) display, smaller than the 9.7 inches of Apple's iPad, and plays Adobe Flash video software, which is banned from the Apple device.
Balsillie downplayed news that near-field-communication (NFC) chips were being built into a second-generation Nexus smartphone that Google is readying for release.
We'd be fools not to have NFC in a product in the near term, and we are not fools," said Balsillie.
According to research firm Gartner, Google's Android mobile operating system surged past Apple's iPhone and Canada's Blackberry in the third quarter to become the second biggest smartphone platform after Nokia's Symbian.
Gartner said Apple's iPhone was next on sales of 13.5 million units for a 16.7 percent market share, down from 17.1 percent a year ago, while RIM was in fourth position with sales of 11.9 million units. Its market share dropped to 14.8 percent from 20.7 percent a year ago.
© Copyright IBTimes 2023. All rights reserved.