iPhone 12 Announcement: Apple Unveils Latest Smartphone With 5G Network, Better Camera, New Design, More Power, Magnets
KEY POINTS
Apple's newest smartphone boasts across-the-board improvements, with special attention paid to 5G capacity, processing power and the camera
Prices range from $700 to $1,100, with preorders starting Friday and reaching full availability in September
Apple has partnered with Verizon to build a nation-wide 5G network, although some remain skeptical they can deliver on promises due to the U.S.'s lagging infrastructure
Apple has announced the iPhone 12, complete with 5G networking, more processing power, enhanced durability and better cameras. Apple also announced its new Homepod mini speaker, the newest addition to its line of home integration products.
A partnership with Verizon will enable the new model's 5G connectivity as Verizon unveils its nationwide 5G network.
The iPhone 12 mini will start at $700, with the standard model starting at $800. The pro version will begin at $1,000, with the pro max starting at $1,100.
Preorders begin Friday for the standard iPhone 12 and iPhone 12 Pro, becoming fully available on Oct. 23. The iPhone 12 Mini and the iPhone 12 Pro Max will start preorders on Nov. 6, with full distribution coming Nov. 13.
Consumers had been anticipating Apple's shift in iPhone design aesthetics to match the flat edges of their newest iPads. The standard models will come in five colors: black, white, red, light green and dark blue. The iPhone 12 Pro will come in four colors: black, silver, gold, and dark blue.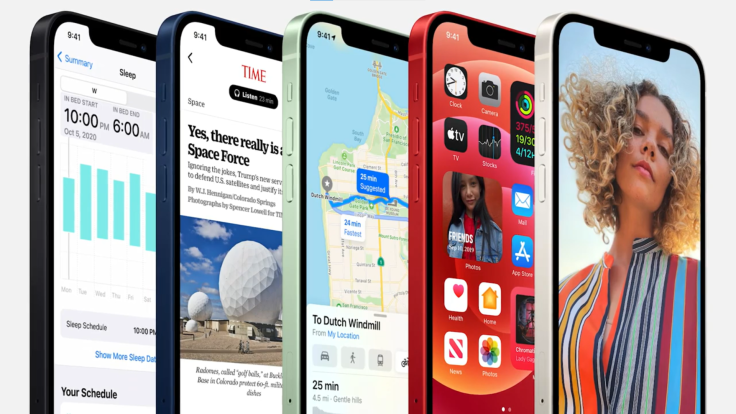 The new lineup boasts a variety of enhanced practical features. The revamped design uses a band of stainless steel and a ceramic display to quadruple fall survival. A magnet on the back makes it easier to swap accessories and charge. Its new photography capabilities are enabled by the A14 Bionic chip, which Apple boasts as the most powerful ever included in a smartphone.
The 5G connectivity increases speeds by up to 20 times that of conventional networks, and the iPhone 12 boasts downloads speeds of one gigabit per second. That number can go up to four under ideal conditions. The 5G network in the U.S. lags behind that of other first-world nations, and it remains to be seen whether Verizon can deliver on their promises of providing standard 5G to over 200 million Americans. They hope to expand their Ultra Wideband to 60 cities by year's end, bringing it to Philadelphia and San Francisco.
Apple also announced several systemic changes focused on the environment. It says its global operations are carbon neutral now and plans to have a full net-zero climate impact by 2030. To facilitate this, accessories like chargers and earbuds will no longer be included in the box with purchased iPhones. However, the environment might not one-up Apple's dedication to an exclusive accessory ecosystem, as a converter cable from USB three to Apple's proprietary Lightning port will still need to be included.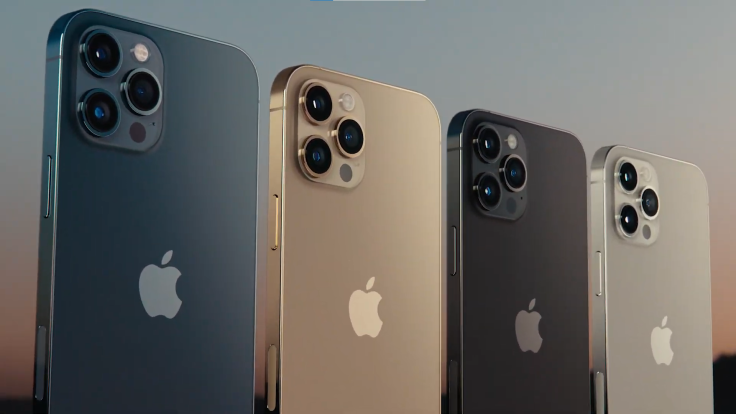 Also revealed was Apple's Homepod mini, the latest miniature home speaker in their lineup of smart-home products. In addition to powerful volume, it processes all audio routed through it to improve quality and smooth volume. The speaker can integrate with other smart-home elements like lights and locks, and provide access to Siri. It will develop a set of distinct users, identified by voice, giving the various residents of the house their own settings, reports, and content.
Consumers can use it as a home intercom, speaking to other rooms or the entire house. Other Apple devices such as AirPods will broadcast announcements, making it even harder for teenagers to escape their parents.
Throughout the event, Apple worked to assure consumers that it valued the security of their data. It says Siri will not send data out of a user's home nor associate any information with an actual person, and will allow people to opt-out of automatic voice recordings.
© Copyright IBTimes 2023. All rights reserved.