Nokia Lumia 900 or iPhone 4: Which is the Better $100 AT&T Phone?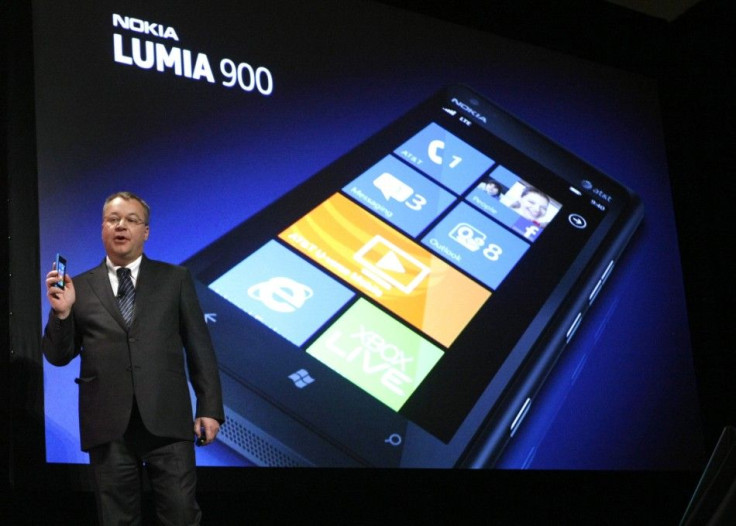 The Nokia Lumia 900 - Nokia's first four-inch phone for Windows Phone 7 - launches April 8, for $99, on AT&T. While the iPhone 4 continues to sell well, does Apple finally have a competitor on their hands as AT&T go big?
Microsoft's mobile OS only holds around 1.5% of the market as of November 2011 according to Gartner Research, ExtremeTech reports. Windows Phone 7 has struggled to gain ground in the smartphone space, as Apple - with iOS - and Google - with Android - continue to outpace other systems. However, with the Nokia Lumia 900 at $99, or a dollar under the subsidized iPhone 4, is Microsoft's device an attractive option for consumers?
[T]he Nokia Lumia 900 is running ... 1.4 Ghz, Bluetooth, and ... [o]ther internals include 512 MB of RAM, 16GB of internal storage, and an 1830 mAh battery, ExtremeTech lists. The phone also offers 4G LTE, a 4.3-inch AMOLED display, a 1-megapixel camera on the front and an 8-megapixel camera on the back. The specs, at least, are competitive with the iPhone 4.
The price is important, though comparing the 900 to other high-end devices paints an attractive picture for Nokia. [T]he ... Motorola Droid Razr Maxx and Samsung Galaxy Nexus are both $300 with contract on Verizon, PCWorld notes. Buying into Android, at least, is more expensive if users want to get the latest version of the Android OS: Ice Cream Sandwich.
What about the iPhone 4 though? The $100 price point is generally reserved for older devices like the iPhone 4, PCWorld says. That means the Lumia 900 is a dollar cheaper than Apple's (nearly) two years-old device, and newer. The iPhone 4 is also only offering 8GB of storage, half of the Lumia 900's.
Comparing the phones by specification isn't embarrassing for the Lumia 900, either. The iPhone 4's screen is smaller at 3.5 inches. The iPhone 4's camera is 5-megapixels on the back, with a VGA camera on the front. That's worse than the Lumia 900's, considering that Lumia 900 has 8-megapixel primary sensor with Carl Zeiss optics.
Users also need to consider each OS's services. Android allows Google to have greater Gmail integration, for example, while iOS and iCloud allow users to jump between and iPhone and iPad to view and edit documents. For gamers, Windows Phone 7 offers Xbox Live integration and the ability to continue a game on your phone or Xbox. This Spring, Sonic the Hedgehog 4: Episode II will allow players to save the game on their phone and pick up from that save on their Xbox 360.
And, let'ss not forget, Nokia is the only manufacturer of Windows Phone 7 devices that offers free turn-by-turn voice guided navigation.
[I]n February, Betanews started a Will you buy? poll on the Nokia Lumia 900 ... one-quarter of respondents reported they had already pre-ordered [the device], Tech & Trend reported on Tuesday this week. For an operating system that is behind its rivals, those numbers are encouraging.
(reported by Jonathan Charles, edited by Surojit Chatterjee)
MUST READ - iPhone 4 Owners Can Get $15 From Apple's 'Antennagate' Settlement: Find Out How
MUST READ - iPhone 5 Release Date: Top Features We Expect to See in New Apple Phone
MUST READ - iPhone 5: The Best and Hottest Concept Designs So Far (PHOTOS)
MUST READ - Samsung Galaxy S3: Forget iPhone 5, HTC One X is the Real Threat to Samsung Super Phone
© Copyright IBTimes 2023. All rights reserved.