iPhone 5 Release Date: Top 10 Features We Want to See in the Next Apple Phone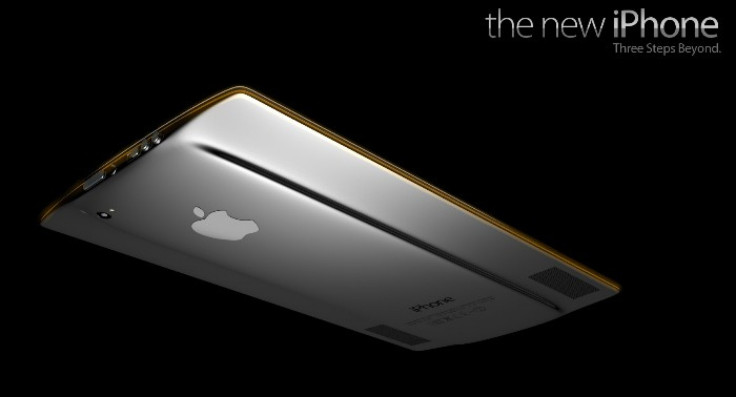 After the big success of the new iPad, Apple is gearing up for another big hit in 2012 - the iPhone 5. Apple's next iPhone is expected to be announced and released sometime later this year, but how will it stack up against the Android superphones and what are the features we should be looking out for? In this regard, the new iPad is the perfect device to turn to, as it gives us some hints of what to expect from the iPhone 5.
Let's be clear on the outset - there will be many contenders for the crown of top smartphone for 2012, but only one will walk away with the prize. Samsung is aiming to release the Galaxy S3 in a few months; and probably, it's the only phone that might have what it takes to go up against the iPhone 5 neck-to-neck. For Apple to face off the Samsung Galaxy S3, other competing devices and garner our interest, there are 10 features we want to see in the iPhone 5. Check them out below.
Stronger Glass Screen/Corning Gorilla Glass 2.0
Apple is good at coming up with great designs, but the material it uses on its iPhone devices are not top notch. Apple optioned to go with a glass display since the iPhone 3G, and while it looks great on the device, a good drop would see it gone to broken display heaven, or hell, whichever you prefer.
To overcome this problem, we are expecting Apple to add Gorilla Glass 2.0 or a stronger glass display to the iPhone 5. Anything else would be a massive insult to iPhone consumers.
4G LTE
The new iPad is 4G LTE capable, making us certain that Apple will do the same thing for the iPhone 5 (or the new iPhone, if Apple is feeling the need for another name change). 4G is slowly rolling out nationwide, and by the end of 2012, many cities in the US should have 4G LTE coverage. If Apple wants the iPhone 5 to be future proof, then it has no choice but to go 4G LTE.
Bigger Display
Every iPhone has a 3.5 inch display. However, these days a size like that is too small. Ask the ladies and they will tell you. If a high end smartphone in 2012 is not 4-inches and over, it is not a smartphone worth buying, no matter who the manufacturer is. We want to see the iPhone 5 sporting a nice looking 4.3- or 4.6-inch display. But knowing Apple, if the company plans on increasing the screen size, 4-inches is more realistic and we would be ok with that.
128 GB Storage
Are we asking for too much with this? No! The Apple iPhone is known for only having internal storage ranging from 8GB to 64GB. Having 64GB of storage in your phone is more than what most people want, but with the advent of cloud storage, more space is needed. With iCloud and DropBox, iOS users can back up their pictures, videos and other stuff to the cloud. But what happens when they get a new iPhone and want to sync those files to the device and then find that 64GB is not enough? All hell is going to break loose.
Quad Core A6 Processor
Another big ask, but we want to see this happen. Every high-end Android phone later this year will most likely launch with quad core inside, so if Apple wants to keep its relevance alive, it needs to come good with a quad core processor. If even to underclock the processor to gain the high battery life iPhones are known for, it wouldn't matter much to anyone.
Physical QWERTY Keyboard
We would probably never see Apple go this route. Nevertheless, a full physical QWERTY keyboard is still a feature we would love to see on the next iPhone. Apple could release two versions to make this happen, one with physical QWERTY, the other as generic as every other touch-only smartphone. We challenge Apple to give this to us. We are tired of seeing the iPhone without a physical QWERTY.
Near Field Communication (NFC)
NFC is slowly moving into the realm of relevance. With Google and Nokia backing this new technology heavily, and with PayPal to follow up with NFC payment system, Apple should take a serious look at this and implement it in the iPhone 5.
Micro USB Port
This one is tricky. Apple could lose millions if it changes the 30pin connector to a micro USB port. We're not talking about small millions here, think hundreds of millions. The sales of the 30pin connectors adds greatly to Apple's revenue. If it is no longer around, then Apple would be at a loss. Despite knowing all of this, we don't care. We still want a micro USB port on the iPhone 5.
Wireless Charging
Not everyone is crazy over this, and the tech is not perfect, but we are all about cutting the wires from everything. We hate wires everywhere, and this is why we would love if Apple would invest in wireless charging for the iPhone 5. One less device cluttering up everywhere with wires is a blessing.
iOS 6
Apart from the hardware specifications, the underlying OS is the most important thing about the iPhone. iOS 6 is expected to be feature rich, and will be looking into raising the bar once more for competitors to follow, and we all know how well they follow.
We have no idea what will feature in iOS 6, but something tells us we are going to be overjoyed whenever Apple chooses to crack the big wall open and free up its secrets.
(reported by Vamien MacKalin, edited by Surojit Chatterjee)
MUST READ - iPhone 5: The Best and Hottest Concept Designs So Far (PHOTOS)
MUST READ - iPhone 5 Release Date Rumors: Features Texas Instrument Chip, What Else?
MUST READ - Samsung Galaxy S3: Forget iPhone 5, HTC One X is the Real Threat to Samsung Super Phone
MUST READ - Nokia Lumia 900 or iPhone 4: Which is the Better $100 AT&T Phone?
MUST READ - Sony PS4: What is Orbis and Why is it Generating So Much Buzz?
© Copyright IBTimes 2023. All rights reserved.