iPhone 5 Rumors: From Release Date to Features, Specs (All You Need to Know)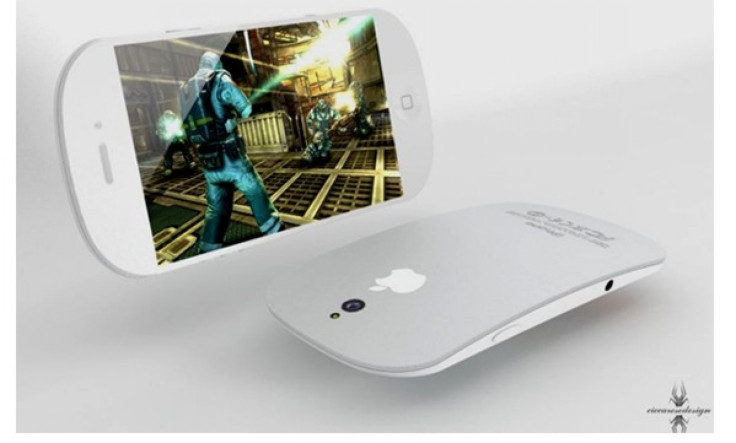 There are always a lot of rumors ahead of the launch of the new device, especially if Apple is involved, and as the new iPad is out, anticipation is now building up for the iPhone 5. Needless to say, there are increasingly more rumors piling up around the next-generation iPhone, but we need to draw a line between facts and fiction - or at least try.
Here's a checklist of what's being rumored about the sixth generation iPhone.
Latest Rumors
Two of the latest and most plausible rumors come from iMore and RepairLabs. Let's start with the first one. On March 26, iMore posted some intriguing details about Apple's next iPhone, citing some anonymous sources. Reportedly, the iPhone 5 will include the new iPad's 4G LTE capability, will feature a display similar if not same sized to iPhone 4S' 3.5-inch screen, and will switch to a smaller dock port for charging and data transfers.
So far, the Apple-centric blog has correctly anticipated the date of Apple's new iPad unveiling, as well as its 4G LTE capability. It now predicts that the new iPhone will debut in fall, around the time the iPhone 4S was launched last year. The smaller dock rumors are hardly news anymore, as another Japanese blog, Macotakara, claimed as far back as in October 2011 that smaller ports were headed to the iPhone and iPad.
Meanwhile, RepairLabs has recently reported that Texas Instrumentals has already started manufacturing the iPhone 5's power management chip. Texas instruments is one of Apple's suppliers, handling the manufacture of components such as the touchscreen controller and the power management chips found in the iPhone 4S and the new iPad. ReparLabs also claims that Texas Instruments calls the new iPhone the iPhone 5, busting rumors that Apple would follow call the sixth generation iPhone the new iPhone, just as it named the third generation iPad, the new iPad.
Bigger Screen
Also citing anonymous internal sources that are extremely reliable, RepairLabs claims the screen will be bigger than the current 3.5-inch size, but it is uncertain whether it will be as big as the rumored 4.6-inch. According to Reuters, South Korean publication Maeli Business Newspaper published a report on March 21, citing an unnamed industry source, saying that Apple had ordered 4.6-inch screens for the next-generation iPhone.
Two days later, however, iMore's editor-in-chief Rene Ritchie stated that the iPhone 5 will feature the same 3.5-inch screen as all previous-generation iPhones, but will sport a few new features. When it comes to release date, Ritchie forecasts an October 2012 launch, and he has a solid track record with Apple predictions.
Last August, while all other sites expected Apple to unveil the iPhone 5, Ritchie accurately reported that it would be called iPhone 4S and it would be unveiled in the first week of October. In addition, Ritchie also correctly predicted the March 7 date for the new iPad's unveiling. Regarding the iPhone 5's screen size, Ritchie believes it could get a little bigger, but not nearly as big as the 4.5-inch plus Android smartphones.
Other rumors point to an iPhone 5 with better battery efficiency, s quad-core processor, NFC technology, Siri v2.0, better screen resolution, better camera, a new design, and much, much more.
(reported by Alexandra Burlacu, edited by Surojit Chatterjee)
© Copyright IBTimes 2023. All rights reserved.