iPhone 5 Was Steve Jobs' Big Final Project, Coming With Complete Makeover: Analyst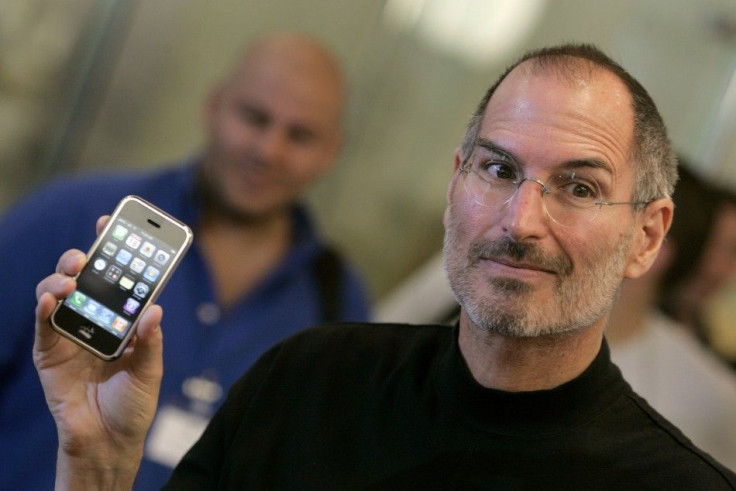 Apple's legendary co-founder and former CEO, Steve Jobs, is gone. However, the very last project that the gadget wizard worked on is yet to make its appearance. According to Rodman & Renshaw analyst Ashok Kumar, it is the iPhone 5 (or whatever Apple would like to call it) that Steve Jobs was intimately involved with from concept to final design.
According to a CNet report, Kumar wrote in a research note that because of Jobs' involvement, the next generation iPhone will establish the high water mark for iPhone volumes and will be a cult classic.
Kumar even stated that the next iPhone will get a major re-design. It will feature a slimmer form and will sport a larger screen size. However, the phone will have the same dimensions as the iPhone 4S. He also noted that the purported iPhone 5 is expected to feature LTE 4G technology.
One may argue that this is simply one more of a whole lot of rumors about the iPhone 5. Nevertheless, there do seem to be solid grounds to believe that the next iPhone could get a complete makeover. The release of the iPhone 4S seems to indicate that Apple is sticking to a product policy that sees the company release an upgraded product of a successful earlier product, before opting to introduce a completely new one - the revamped iPhone 4 followed the iPhone 3GS.
The CNet report also cited another source, claimed to have knowledge of the redesign.
According to that source, the next iPhone will have a complete redesign. This is a very large project that Steve dedicated all of his time to. He was not that involved in the 4S because his time was limited.
Last week, there were reports saying that the legendary Apple Inc. boss has left behind plans and concepts for four years of new products. Jobs was probably aware his death was approaching and worked, for more than a year, on Apple products he believed would ensure the company's future. In visualizing groundbreaking products for four more generations, he prepared blueprints for new iPads, iPods, iPhones and MacBooks.
The most rumored features of the next generation iPhone includes 1GB of RAM, support for NFC, 4G speed and a larger display. Hopeful iPhone 5 enthusiasts, who were left in the lurch after the double whammy that was the release of the iPhone 4S and the death of Jobs, can now wait for the next iPhone iteration.
Must Read : Steve Jobs' Biographer 60 Minutes Interview Video Released: A Sneak Peek into the Private Life of the Tech Icon
FOLLOW MORE IBT NEWS ON THE BELOW CHANNELS