iPhone 6S Rumors: Everything Apple Inc. Will Unveil On Sept. 9, From Apple TV To iPad Pro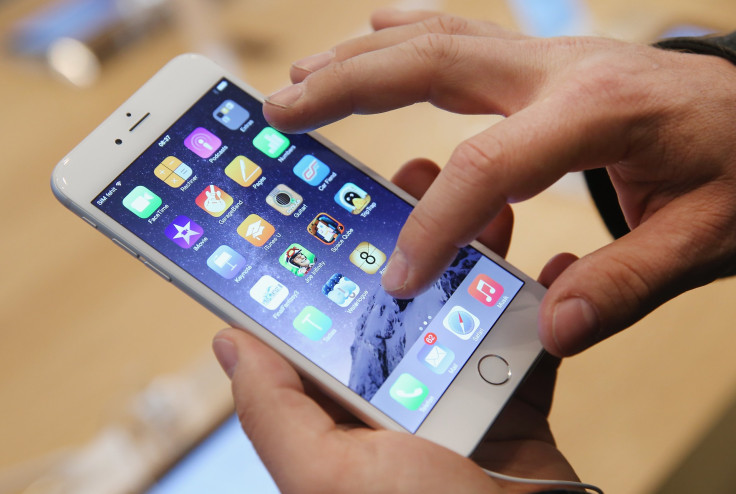 In just a few days, Apple Inc. is expected unveil its anticipated iPhone 6S, along with a number of new products to add to its fall portfolio. Officially, Apple hasn't said a word about what's coming, and if you ask Siri, she isn't much help either.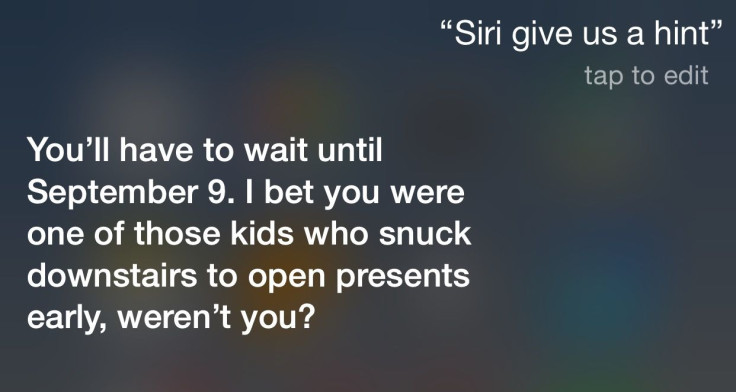 Fortunately for Apple fans, over the past couple of months, leaks and murmurs from Apple's supply chain have given the public a better idea of what to expect when Apple CEO Tim Cook takes the stage on Wednesday. We've gathered all of them in one place so you'll know exactly what to look for in the coming days:
iPhone 6S
Force Touch: Apple's pressure-sensitive display technology is expected to be one of the top features of the iPhone 6S. Force Touch -- first introduced in the Apple Watch -- allows a touchscreen or trackpad to detect differences between light taps and hard presses, enabling new controls and touch gestures, such as context menus. A screen size increase isn't anticipated for either the 4.7-inch iPhone 6 or the iPhone 6 Plus. Apple, though, may add new motion wallpapers similar to the ones found on the Apple Watch, according to 9to5Mac.
Camera: After four years of iPhones with 8-megapixel sensors, Apple is expected to bump up the iPhone 6S to a 12-megapixel sensor, 4K video support and possibly a 5-megapixel FaceTime front-facing camera.
Rear Case: With the iPhone 6S and 6S Plus, Apple may be able to avoid another round of bending iPhones by making them thicker, according to Lewis Hilsenteger, founder of YouTube channel "Unbox Therapy." In a video featuring a leaked iPhone 6S rear case, Hilsenteger demonstrated that Apple increased the sidewall thickness of the iPhone 6S case to 1.9mm, nearly double the thickness of the 1.14mm sidewall of the iPhone 6.
While there's a size increase, the case could actually be lighter in the iPhone 6S due to the use of stronger 7000 series aluminum, the same material the Apple Watch Sport is built with. Apple has also experimented with other materials to reinforce the iPhone such as carbon fiber, according to patent application filings. But the use of such materials isn't expected in the iPhone 6S.
Color Options: In addition to the "space gray," gold and silver iPhone 6S models, Apple may release a rose gold case option, according to a KGI Securities research note cited by MacRumors. The addition of rose gold would put the iPhone 6S in line with Apple's latest product -- the Apple Watch.
Processor and Memory: As with previous years, Apple's iPhone 6S is also expected to come with a faster processor, likely dubbed the A9. In addition, it's also expected to beef up the memory to 2GB, which will help the iPhone 6S with apps that consume large amounts of memory and run more apps in the background if necessary.
Price: On contract, the iPhone 6S is expected to start at $199 for the 16GB model, followed by $299 for the 64GB and $399 for the 64GB. The iPhone 6S Plus is also expected to follow a similar pricing structure, but it will cost $100 more.
Beyond iPhone
iPad Pro: Apple's "one more thing" could come in the form of a 12.9-inch tablet dubbed the iPad Pro. The tablet is expected to come with a number of new features, such as a faster processor, Force Touch display and a Bluetooth stylus. An optional redesigned iPad keyboard may also be announced during the event, according to the New York Times. However, the iPad Pro isn't expected to begin shipping until November.
Apple TV: After three years without a major revision, Apple also is expected to reveal a brand-new set-top box. The Apple TV is expected to come with an A8 processor, support for Siri, a redesigned touchpad remote control and an App Store to download software and games. Prices for the Apple TV are expected to start at $149, with two storage options: 8GB and 16GB.
Several reports have also pointed to Apple working on its own subscription television service. But it may not debut until 2016 due to a stall in negotiations between Apple and TV network owners, according to Bloomberg.
Apple Watch: Apple is also expected to reveal new band color options for the smartwatch, according to 9to5Mac. In addition, it is said to be working on several new metal finishes for the Apple Watch, including a cheaper gold version, according to the New York Times.
Release Date: Apple is expected to unveil the iPhone 6S and its slew of other products during its San Francisco media event at the Bill Graham Civic Auditorium on Sept. 9, starting at 10:00 a.m. PDT/1:00 p.m. EDT. Fans will also be able to stream the event through an Apple device or a Windows 10 machine using the Edge browser. Preorders are likely to come the Friday after the event, followed by in-store sales on Sept. 18.
© Copyright IBTimes 2023. All rights reserved.