IPhone 6S Vs. iPhone 6: Why S Means Smart, Not Stupid, For Apple Inc. Smartphone Buyers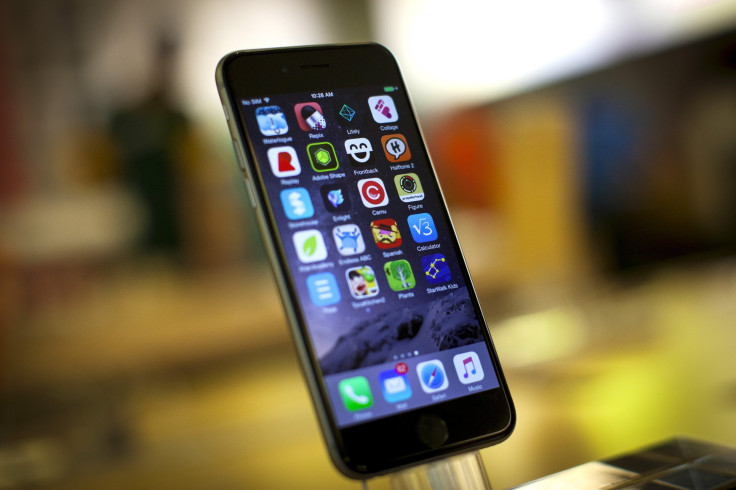 While Apple has sold a record number of smartphones this year, driven by the iPhone 6, it still has more consumers to tap with its anticipated iPhone 6S launch this week. If past trends are any indication, there will be no shortage of buyers -- derided as they might be in fanboy circles for being behind the curve -- looking to be part of the S cycle.
S represents the off year when Apple releases performance upgrades to the previous year's new model. If you're one of those customers, you get an iPhone that looks the same as last year's edition. But there are lots of benefits that come with it -- from processor upgrades to some unique features -- all at roughly the same price as the previous year's model.
Seventy-three percent of iPhone owners are still on the iPhone 5S or older, according to Apple CEO Tim Cook, so there are plenty of upgrade candidates out there.
Here are a few reasons why sticking with the S cycle can be smarter for some consumers.
Working Out The Kinks
Those on the S cycle can often avoid the growing pains of being an iPhone early adopter. Take the iPhone 4, for example. After its launch, consumers quickly discovered that its antenna could lose cellular reception if the phone was held a certain way. Apple's initial response to this problem was to tell buyers they were holding it wrong.
A month after the launch, then-Apple CEO Steve Jobs admitted there was a design issue and offered consumers a free iPhone 4 bumper or third-party case as a remedy. That problem was subtly fixed in the iPhone 4S, which sported a slightly modified antenna design.
More recently, Apple faced a similar controversy with the iPhone 6 Plus -- called "Bendgate" -- where some consumers found that the smartphone could warp in their pocket. This time around, the company may be able to avoid a "Bendgate 2," as it's expected to release the iPhone 6S with a slightly thicker case that uses 7,000 series aluminum, the same material in the Apple Watch Sport.
Those are the types of problems that have kept some iPhone owners erring on the side of caution by opting for the S cycle.
"There are almost always issues with Apple's first release of a new generation of iPhones, and they fix or add things to their second editions of their current generation," Vladimir Cruz, a 27-year-old iPhone 5S owner and Major League Baseball employee who lives in The Bronx, New York, said. "I said to myself, if I need an iPhone 6, I'd wait for the 6S and compare the two."
Camera
Historically, the S cycle iPhones also tend to get the more significant camera upgrades when pitted against the fully redesigned predecessors. The iPhone 3GS came with a 3-megapixel camera and autofocus, and the iPhone 4S came with an 8MP sensor. The iPhone 5S broke the megapixel upgrade streak in favor of an improved sensor, lens and flash.
But Apple may start up that trend again with the iPhone 6S, which is expected to come with a 12MP image sensor.
Unique Features
"The S simply stands for speed," Phil Schiller, Apple's senior vice president of marketing, said during the unveiling of the iPhone 3GS in 2009.
While performance upgrades are earmarks of the S cycle, Apple has also used it as a place to publicly test out new features. With the iPhone 4S, Apple launched the Siri voice assistant and gradually expanded what it could do with later iPhones. With the iPhone 5S, Apple unveiled the Touch ID fingerprint sensor, later expanding it to work with mobile payment system Apple Pay on the iPhone 6.
With the iPhone 6S, Apple is expected to introduce a new feature in the form of a pressure-sensitive Force Touch screen, which allows the smartphone to detect the difference between a tap and a press, enabling new controls and touch gesures, such as a context menu.
Those new features can often be the tipping point for iPhone owners. "[My brother] and I are in the S cycle because we like to wait to see what fixes and additions they have," said Kenneth Leomo, 27, a clinical nurse who lives in Bergenfield, New Jersey, and is another iPhone 5S owner. "We had the iPhone 4 and then we were upset when the 4s came because we liked what they had added on, and said to ourselves, 'We should've waited.'"
Their dedication the S cycle may pay off. Apple is expected to unveil the iPhone 6S during a media event at the Bill Graham Civic Auditorium in San Francisco on Wednesday starting at 10 a.m. PDT/1 p.m. EDT. In addition to iPhones, it may also unveil a 12.9-inch iPad Pro with Bluetooth stylus and a revamped Apple TV set-top box. The event can also be watched via a live stream on iOS devices or a Windows 10 machine using the Edge web browser.
© Copyright IBTimes 2023. All rights reserved.
FOLLOW MORE IBT NEWS ON THE BELOW CHANNELS