iPhone 8 Rumors: Evidence New iPhone Including 3D Sensing-Camera On Release Date Mounts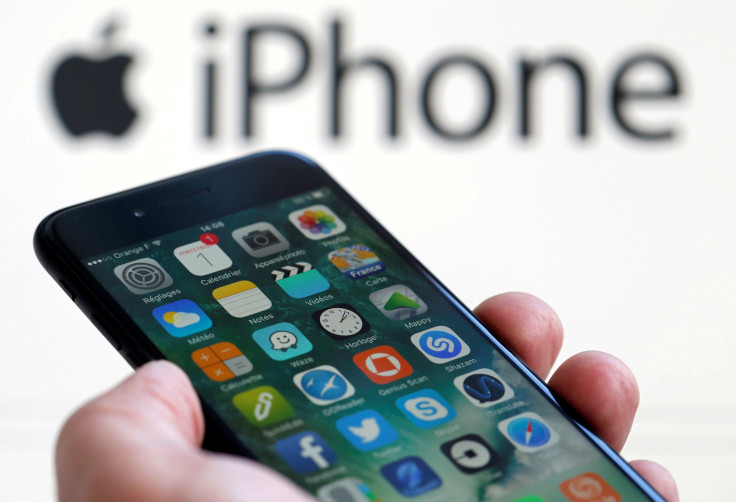 Himax Technologies is the latest company said to be involved with making 3D sensors for the upcoming iPhone 8, according to Barron's Asia, mounting evidence that Apple will include a 3D-sensing front camera in its upcoming smartphone.
Last month, KGI securities analyst Ming Chi-Kuo suggested the iPhone 8 (iPhone X) could have a 3D-sensing front camera. Earlier this month, it was reported STMicroelectronics would work on components for the 3D sensors.
Now, Himax is rumored to supply 3D sensors.
Barron's reported Himax shares have spiked 56 percent this year after rumors that the company will supply 3D sensing components to Apple for the iPhone 8, could open up possibilities of augmented reality and virtual reality features on the device.
Read: Apple and Augmented Reality: AR Tech The iPhone 8 Could Feature When It Releases
Morgan Stanley's Charlie Chan said Apple could go with Himax for its 3D components, since the company makes smaller sensors than other competitors.
"Himax's wafer level optics (WLO) technology can further reduce the size and fit the 3D sensing in smartphones," Chan said, according to Barron's.
Himax's stock has an additional 22 percent upside, Chan said. That positivity stems from the assumption that other smartphone makers will follow Apple and will also implement 3D sensing to its products.
Chan explained:
"Our 2018 EPS is now 54% higher than consensus, as we are more optimistic about the 3D sensing opportunity in non-Apple smartphones. We estimate that 3D sensing will contribute 20% of Himax's 2018 revenue, with better margins, and this would fill the vacuum of the company's AR smart glasses business (Google Glass or Microsoft HoloLens) before it takes off again in 2019. That means the stock's P/E multiple is likely to expand to 25-35x (i.e., the high end of its historical range), given the strong product cycle."
Read: iPhone 8 Release Date Rumors: Apple Will Launch 10th Anniversary Phone In September In Limited Quantities
Apple's iPhone lineup this year is expected to include three new models, a 4.7-inch model, a 5.5-inch and a 5.8-inch version.
Two iPhones will sport LCD panels this year and the iPhone 8 will come with an OLED panel which could stretch across the entire front of the device, meaning the iPhone might be priced at more than $1,000.
Apple is also rumored to include the 3D sensors on the iPhone 8 and ditch the physical home button by embedding the fingerprint sensor.
© Copyright IBTimes 2022. All rights reserved.
FOLLOW MORE IBT NEWS ON THE BELOW CHANNELS