iPhone 8 Rumors: Next Apple Smartphone Release Date Could Feature Face Recognition, 'Wraparound' Screen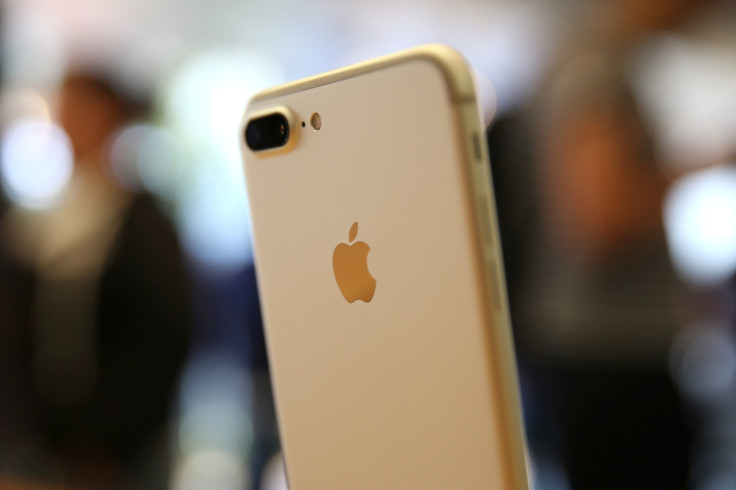 The iPhone 8 could include face recognition and a "wraparound" screen design, analyst Timothy Arcuri of Cowen and Company said, according to Business Insider.
Arcuri predicts three iPhone models later this year, according to a research note circulated to Cowen and Company clients. The next iPhone 8 is referred to in the note as the "iPhone X."
The note says one of the models, the iPhone X, will be a 5.8 inch OLED iPhone 8 with a "wraparound" "fixed flex" screen design with embedded sensors, according to Apple Insider, who also obtained the note. The model is rumored to come with features such as, face recognition.
"Other features appear to include some form of facial/gesture recognition supported by a new laser sensor and an infrared sensor mounted near the front-facing camera and, as expected, should also finally include wireless charging," Arcuri said in the note.
The 5.8-inch model with the "wraparound" design will integrate the Touch ID fingerprint sensor "under the glass and in the active display area."
Arcuri also predicts Apple will roll out a 4.7 in and 5.5 inch "iPhone 7s" handsets as upgrades to current iPhone 7 and iPhone 7 Plus designs.
More iPhone 8 Rumors
The new report reiterates previous rumors of Apple's release of three iPhone models this year for the device's 10th anniversary, a new high-end OLED model two new models with LCD screens. Other rumors predict OLED versions of the iPhone 8 with a curved display, supplied by Samsung.
Like Arcuri, other rumors say they iPhone 8 features that could be included in the new models are a glass back and a bright, flexible screen, iris/facial scanning and A11 processor. The new models might also ditch the home button.
© Copyright IBTimes 2023. All rights reserved.