iPhone SE Is Cheaper In The US, But Apple Inc. International Customers Will Pay A Premium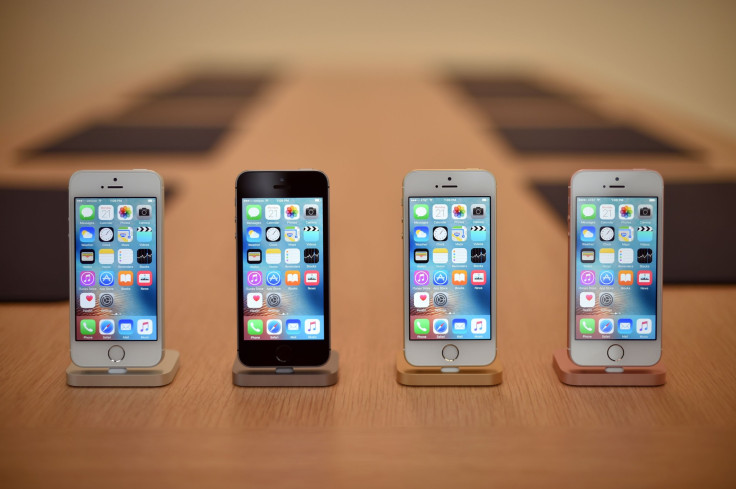 The $399 iPhone SE may be the cheapest Apple smartphone in the United States. But outside the country's borders, customers who want to get their hands on it will need to pay a hefty premium on the handset.
For instance, in European countries such as France, Spain and Italy, customers can expect to pay 489 Euros ($549) for the 16GB iPhone SE. That's about $150 more than its U.S. counterpart.
Australian customers don't fare much better. Factoring in Australia's built-in goods-and-service tax, the iPhone SE comes out to 679 Australian dollars ($516), placing the smartphone about $117 above the U.S. model. United Kingdom customers can also expect to pay more, with a starting price of 359 pounds ($511), or $112 more than the U.S. model.
But by far, India remains one of the most expensive places to buy an iPhone SE. Customers who want to get their hand on the smartphone in the country will have to fork over 39,000 rupees (about $585). That's $186 more than the comparable model in the U.S. and places the iPhone SE out of reach for many consumers in a price-sensitive country where $100 to $200 Android handsets are highly popular.
Even in China, Apple's second-largest market, customers who want the iPhone SE will have to shell out at least 3,288 yuan ($507), over $100 more than its U.S. counterpart. Canadian consumers will pay one of the smallest premiums on the handset. A 16GB model in the country starts at $579 Canadian dollars ($442), about $43 more than those sold in the U.S.
Part of the reason for the higher prices is that Apple books its revenue in U.S. dollars. As a result, it regularly tweaks its international prices to account for the differences in foreign currency exchange rates, which have favored the dollar but resulted in lower revenue abroad, where 66 percent of Apple's revenue is generated, Apple CEO Tim Cook said in Apple's January investors' call.
© Copyright IBTimes 2023. All rights reserved.
FOLLOW MORE IBT NEWS ON THE BELOW CHANNELS