iPhone: Why Can't it be 'Made in U.S.A.' ?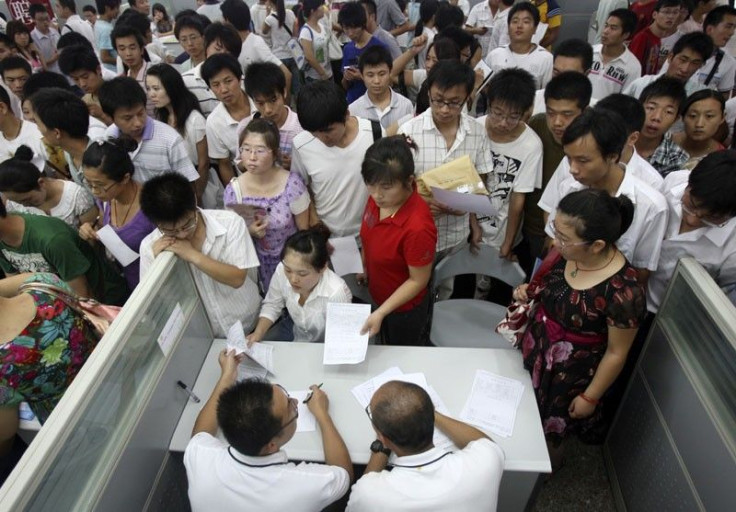 If you look at the back of any iPhone, you're likely to come across the words, Designed by Apple in California. Assembled in China. Indeed, from the very first generation iPhone to the latest iPhone 4S, the world's most popular smartphone have come to be made in China and not in the U.S. An analysis, based on interviews with Apple's former and current executives and employees at Apple's supply chains and manufacturing experts by The New York Times, has now revealed why the world's most admired, feared and imitated technology company does not believe that its products, especially the iPhone, can be Made in U.S.A.
According to the report, here are the behind stories for iPhone's innovative design, which changed IT history, which made Steve Jobs become a legend.
I want a glass screen, and I want it perfect in six weeks
In 2007, Apple CEO Steve Jobs had called iPhone developers angrily to his office with just a few weeks left to launch the iPhone. He wanted to give them his feedback on the prototype of the first generation iPhone he was carrying in his pocket. Job's feedback was not praise for the device but criticism.
What Job pulled out of his pocket was the iPhone prototype, which showed dozens of tiny scratches on its plastic screen. He also pulled out his keys from his pocket. Jobs pointed out that people usually carry their keys and phone together in their pockets as he does too.
I won't sell a product that gets scratched, Jobs said. The only solution was using unscratchable glass instead. I want a glass screen, and I want it perfect in six weeks, he said tersely.
To the people who listened to Jobs, it was a seemingly impossible solution as using glass for cellphone display requires precise cutting and grinding. That is why many cellphone makers had avoided using glass for years.
Moreover, the iPhone was scheduled for launch barely weeks away. It was a do-or-die situation as Jobs was a man who did not compromise. Urgently, one Apple executive booked a flight to Shenzhen, China.
Perfect Re-Design Was Possible with Perfect Flexibility and Speed
It was in the middle of night when the first truckload of cut glasses arrived at Foxconn city with the re-designed glass screen for iPhone. Apple engineers had been tinkering with the glass screen for weeks.
Suddenly, the light in the factory was turned on.
A foreman immediately roused 8,000 workers inside the company's dormitories, according to the executive. Each employee was given a biscuit and a cup of tea, guided to a workstation and within half an hour started a 12-hour shift fitting glass screens into beveled frames. Within 96 hours, the plant was producing over 10,000 iPhones a day, NYT reported.
This is how one million iPhone could be sold within three months.
Foxconn City: Skilled Workers and Diligence
NYTimes in-depth analysis on How the U.S. Lost Out on iPhone explains why iPhone can never be Made in U.S.A. Foxconn city in China, is an example of how the Chinese work.
Apple analysts say, it requires about 8,700 industrial engineers for overseeing 200,000 assembly-line workers, who are eventually involved in manufacturing the iPhones. To find out these many skilled employees, it would take as long as nine months in the U.S.. However, 15 days is enough in China. The facility has 230,000 employees, many working six days a week, often spending up to 12 hours a day at the plant.
They could hire 3,000 people overnight, said Jennifer Rigoni, who was Apple's worldwide supply demand manager until 2010. Rigoni declined to discuss the specifics of her work but said it was impossible for a manufacturing plant in the U.S. to imitate the work culture in China. What U.S. plant can find 3,000 people overnight and convince them to live in dorms? she asked.
An Apple executive also said U.S. doesn't have the necessary skilled people. We shouldn't be criticized for using Chinese workers, the Apple executive said. The U.S. has stopped producing people with the skills we need.
But how about America's employment and other economic problems? Won't hiring people in the U.S. help solve these issues? We don't have an obligation to solve America's problems. Our only obligation is making the best product possible, another Apple executive said.
However, it is not that Apple has totally neglected the employment problem in America. Apple sources say the company has created plenty of good American jobs inside its retail stores and among entrepreneurs selling iPhone and iPad applications, the NYT report said.
Inconvenient Truth
In a way, the Foxconn set up is an inconvenient truth for both the manufacturer Apple as well as millions of consumers.
Various academics and manufacturing analysts estimate that because labor is such a small part of technology manufacturing, paying American wages would add up to $65 to each iPhone's expense. Companies argue they need to move work where it can generate enough profits to keep paying for innovation, the report read.
However, Foxconn's coercive and hazardous work and living condition such as midnight shift, meager meals, etc. have come under severe criticism by the media not only in China but also overseas. The unbearable work condition has even triggered a spate of suicides by employees who couldn't take the stress anymore.
Foxconn has disputed some of the reports but acknowledged that they do follow a strict regulations. "Because we have strict regulations regarding the working hours of our employees based on their designated shifts, and every employee has computerized timecards that would bar them from working at any facility at a time outside of their approved shift, NYT reported, citing Foxconn.
Those Jobs Aren't Coming Back
At a presidential dinner hosted last year, U.S. President Barack Obama had asked Jobs why Apple can't bring the tens of thousands of jobs back home.
In reply, Jobs reportedly said, Those jobs aren't coming back.
Jobs said he wasn't worried about America's long-term future. This country is insanely great. What I'm worried about is that we don't talk enough about solutions, NYT quoted Jobs as saying.
MUST READ: iPhone 5: Can it Beat Samsung's Galaxy S3?
MUST READ: Megaupload Busted - Can Kim Dotcom Win the Copyright Fight?
© Copyright IBTimes 2023. All rights reserved.