Iranian Bank's Damages Claims Against UK Bolstered By EU Court Ruling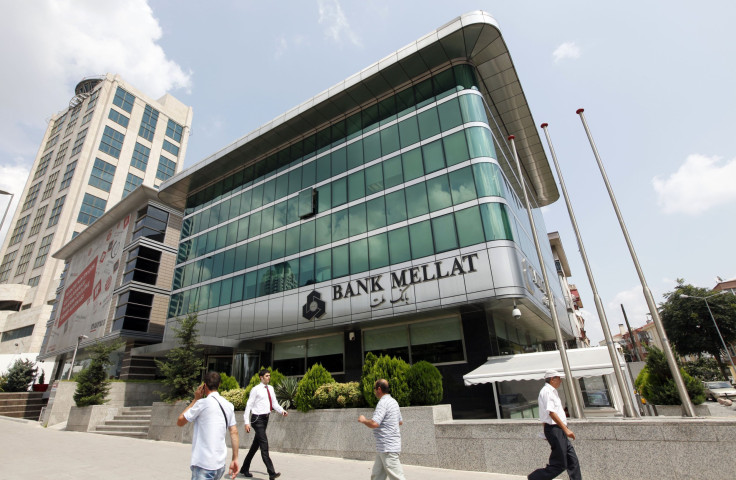 The European Union's top court ruled Thursday that the assets of Bank Mellat — one of Iran's largest commercial banks — had been frozen without sufficient evidence of its involvement in the Islamic Republic's nuclear program. The ruling is likely to bolster the bank's $4 billion damages claim against the U.K. government.
"The ruling will have an enormous impact on the entire sanctions regime. It sends a clear message that you cannot let innocent companies suffer to punish a country," Sarosh Zaiwalla, a London-based lawyer representing the bank, told International Business Times, adding that the bank may consider bringing a claim for damages against the European Council.
"[However] the liability [of U.K. treasury] is not in doubt," he said.
Bank Mellat, which is 80 percent owned by private Iranian investors, would now press for damages against the U.K. Treasury with a hearing scheduled for Oct. 16, Zaiwalla said.
In 2010, the European Council froze the funds of a number of Iranian financial entities in response to alleged Iranian efforts aimed at developing nuclear weapons. Bank Mellat, Iran's largest privately-owned bank, was among those accused of supporting and facilitating the country's nuclear and ballistic missile programs.
However, the bank challenged the European Council's assertion and initially won a case before the EU's General Court, which ruled in January 2013 that there wasn't enough evidence to support the European asset freeze on the bank.
The European Council then appealed the General Court decision to the European Court of Justice (ECJ), which on Thursday confirmed the assertion of insufficient evidence for sanctions.
"Since all the measures concerning Bank Mellat have been annulled, its funds are deemed not to have been frozen between 26 July 2010 (date of first freezing measure) and 16 January 2016 (date on which the freeze was lifted)," ECJ said Thursday, rejecting the appeal.
The ruling is the first one in favor of an Iranian company since the partial removal of international sanctions against the country last month.
© Copyright IBTimes 2023. All rights reserved.