ISIS Hunting Permits? Missouri Republican Eric Greitens Targets Islamic State Group As Part Of Fundraising Ploy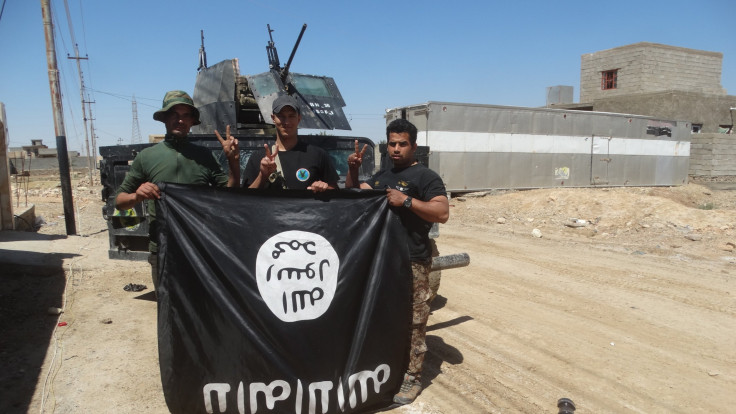 Missouri Republican gubernatorial candidate Eric Greitens has added to an election season already full of outrageous rhetoric and plenty of memorabilia with his own bid to raise campaign funds through the sale of "ISIS hunting permits." The bumper stickers announced by Greiten's campaign through an email late Wednesday come as U.S. officials continue to battle the Islamic State group in Syria and Iraq.
The stickers read, "No Bagging Limit. No Tagging Limit. Expires: When We Defeat This Evil." The campaign is asking for $10 donations for each sticker. With donations of $100, donors will receive a sticker signed by a former Navy SEAL who claims to have killed al Qaeda founder Osama bin Laden, the Associated Press reported.
Greitens, a former Navy SEAL officer, has campaigned on his own military experience. He faces three other candidates in a Republican primary scheduled for Aug. 2, including businessman John Brunner, former Missouri House Speaker Catherine Hanaway and Lt. Gov. Peter Kinder.
"Eric Greitens served in a terrorist targeting cell in Fallujah during his time in Iraq. It's just part of who he is," Campaign Manager Austin Chambers told the St. Louis Post-Dispatch when asked why a campaign for Missouri governor is highlighting ISIS.
The ISIS bumper sticker isn't the campaign's first attention-grabbing effort. An ad aired earlier in June showed him firing a semi-automatic weapon to start an explosion. "For too long, Missouri has been run by career politicians, owned by corrupt consultants, high-paid lobbyists and special interests. … Well, I'm no career politician. I'm a Navy SEAL," Greitens said in the advertisement.
California Republican House candidate Paul Chabot is also fundraising by selling ISIS hunting permits. His reads: "ISIS Hunting Permit. Also Valid For: Al Qaeda, Taliban, Boko Haram. No Bagging Limit. No Tagging Required," Roll Call reported in May. Chabot is an Iraq war veteran and former Navy intelligence officer. Montana Republican Rep. Ryan Zinke has likewise offered ISIS permits as part of his campaign. None of the permits has any legal authority.
As local campaigns increasingly focus on ISIS, the group has been losing ground in both Syria and Iraq but has continued to reach outside the area. ISIS has been responsible for or linked to numerous terror attacks around the globe including in France, Belgium and the U.S.
© Copyright IBTimes 2023. All rights reserved.