ISIS Ramadan War: Muslim Leaders Condemn Islamic State Attacks, Call Holy Month Time For Peace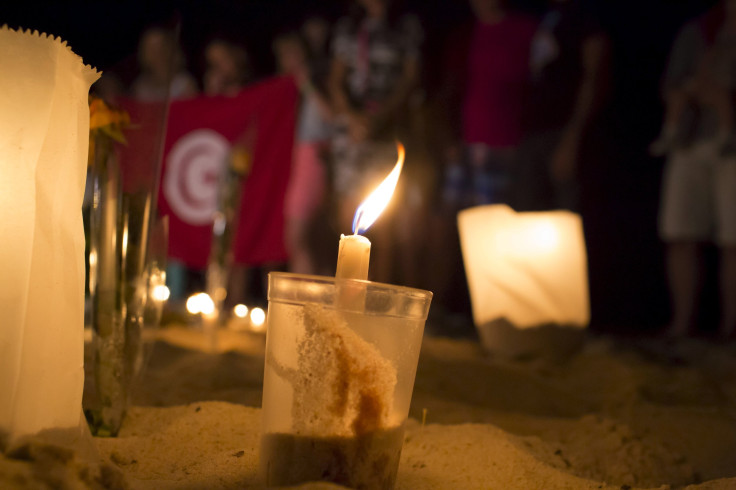 For Muslims worldwide, Ramadan is a time of contemplation, community bonding and religious devotion. But after a recent call from the Islamic State group to its supporters around the globe to launch attacks during the Muslim holy month, Muslim leaders in America and Europe have also been at work trying to repair Islam's troubled image in the West.
Ramadan "is about self-reflection and increased compassion for those in need, and [ISIS] turns that completely on its head," said Ibrahim Hooper, a spokesman for the Council on American Islamic Relations, an advocacy group in Washington, D.C. "It's so diabolical in terms of their call being diametrically opposed to the actual purpose of Ramadan."
Ramadan this year has been marred by a series of terrorist attacks, most of them inspired by ISIS' call for Muslims to expand their war during the holy month. "Make it a month of disasters, defeats and disgrace for infidels everywhere," Shaykh Abu Muhammad al-Adnani, an ISIS spokesman, said in an audio statement at the start of the month-long holiday.
Now Muslim leaders said they are worried that recent terrorist attacks could give the holy month a bad image. They say Ramadan, the month Muslims believe God began to reveal the Quran, should be a time of peace and introspection.
Last Friday saw the deadliest Ramadan attack yet, after an ISIS-inspired gunman open-fired on a Tunisian beach, killing 36 people, mostly tourists; a suicide bomber from Saudi Arabia blew himself up and killed nearly 30 people in a Kuwaiti mosque; and a Frenchman beheaded and then hung his employer's head at the gas plant he was attacking. Since then, ISIS supporters in Israel have released flyers vowing to slaughter Christians in Jerusalem. In Somalia, the al-Qaeda affiliate group al-Shabaab has called for the killing of Christians in Kenya. And in Yemen, a car bomb set-off by alleged ISIS affiliates killed 10 people Monday.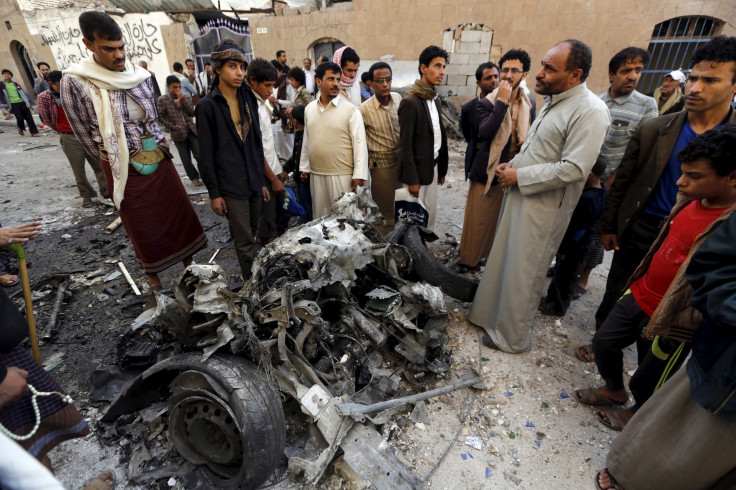 Muslim leaders across Europe and America have called on mosques to issue statements condemning the killings and to open their doors to people of all faiths during the holy month. The Muslim Council of Britain has encouraged Muslims to take part in Friday's national day of silence for the more than 30 British citizens killed in last week's terrorist attack on the Tunisian beach resort.
"I've been involved in interfaith for some time and I've never seen such vigorous interfaith outreach as I'm seeing now in the aftermath of these recent terrorist attacks," Shaykh Ibrahim Mogra, assistant secretary general of the Muslim council, said.
Opinion polls have repeatedly shown that Muslims are largely opposed to the violence carried out in the name of their religion. A Gallup poll found that America's Muslims are more likely than adherents of other faith-based group to condemn attacks on civilians. At the same time, a long-term survey on American views toward Islam published last month found that Muslims are routinely singled out for scrutiny, as Americans tend to see Islam as more violent than other religions.
"There are many Americans who just don't know [about Islam], they see the violence and don't know how to interpret it," John Esposito, director of the Prince Alwaleed Bin Talal Center for Muslim-Christian Understanding at Georgetown University, which published the report, said. "For them, they're looking at this and wondering, 'Is this what the religion is really about?'"
Esposito said that among Muslim-Americans accustomed to being on the defensive there's a growing level of frustration over having to repeatedly explain their faith. "A community should not be so brush-stroked that you have people thinking that all Muslims are responsible every time something happens and they have to make a statement about it," he said.
For decades, and particularly since the terrorist attacks of September 11, 2001, national Muslim organizations have been engaged in aggressive outreach projects. Leaders have opened their mosques to guests interested in learning about the religion, welcoming non-Muslims for break-fast meals at dusk during Ramadan and open-houses, and have served as advisors to government officials for combating extremism. In the immediate aftermath of major terrorist attacks, Muslim organizations regularly issue condemnations with messages of sympathy for victims.
But with Muslims continuing to grapple with prejudice and discrimination in Europe and the United States, some Muslim leaders are encouraging a new approach. Imam Johari Abdul-Malik of the Dar al-Hijrah mosque in Fall Church, Virginia, said his mosque is working to present a positive image of Islam through building a sincerely charitable community in addition to traditional interfaith and outreach projects. "I call it outreach on steroids," he said.
He was hired in 2002 to help transform the Dar al Hijrah mosque's public image, according to the Washington Post, following a series of scandals that tarnished the prominent religious center's reputation. Its former leader of one year, Anwar al-Awlaki, went on to become one of Al Qaeda in the Arabian Peninsula's top leaders and was killed by an American drone strike in September 2011. At least two of the 9/11 hijackers briefly worshiped at the mosque, as did Nidal Hasan, who was sentenced to death in 2013 for killing 13 people during a shooting rampage at Fort Hood, Texas, the worst mass murder at a military installation in U.S. history.
These days, however, Dar al Hijrah has a considerably more polished reputation. In addition to regular well-attended interfaith events, each evening during Ramadan the mosque prepares food for some 200 homeless people, regardless of their faith, said Abdul-Malik. In wintertime, its doors are open each night for women in need of shelter. And Abdul-Malik has also been at the forefront in combating domestic violence and violent extremism.
"I'd rather better our product than come up with a rebranding program," he said. "People in our community who know us, they know what we do, and they know we're not with ISIS."
© Copyright IBTimes 2022. All rights reserved.
FOLLOW MORE IBT NEWS ON THE BELOW CHANNELS