ISIS Terror Threat To The US Isn't Worse Than Al Qaeda, But The Danger Is Growing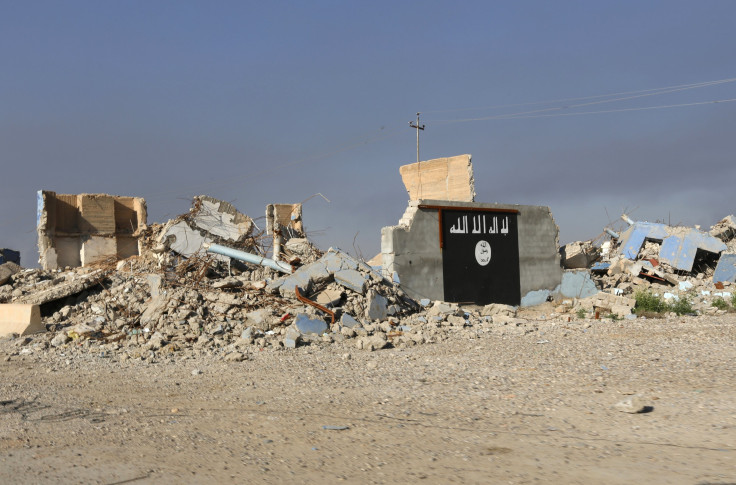 With its especially violent brand of jihad, the Islamic State group appears to have overtaken al Qaeda as the bigger terrorist threat in Western eyes. The extremist group formerly known as either ISIL or ISIS focuses on expanding territory in the Middle East, but has called on Western supporters to commit acts of mass violence at home. And the militant group commended Tuesday two "soldiers of the caliphate" for an attack on a Draw Muhammad cartoon contest in Texas Sunday -- raising fears that the so-called caliphate's terrorists had reached American soil.
"We tell America that what is coming is more bitter and harder, and you will see from the soldiers of the caliphate what harms you," the Islamic State group warned in a statement on the group's radio station, Al Bayan, after the two gunmen, Elton Simpson and Nadir Soofi, opened fire outside a cartoon contest in Garland, Texas.
This isn't the first time the Islamic State group has taken responsibility for an attack in the West. But experts say that while the militant group provides its Western supporters with a label, it offers no tangible support. Unlike the coordinated massacres al Qaeda has perpetrated in Western countries, ISIS-inspired terrorist attacks are conducted by individuals in random ways and on a small scale. However, the group's unpredictable lone-wolf operations are becoming increasingly dangerous.
The two attackers in Texas were killed by police before they could inflict serious casualties, but the real threat is the emergence of more people like them who, while lacking the resources and training that al Qaeda affords its members, can still wreak havoc on civilian targets.
Al Qaeda and the Islamic State group "use different tactics and are today attractive to different societal groups," said Peter Knoope, an associate fellow at the International Center for Counter-Terrorism, an independent think tank based in the Hague. "The threats are specific and require specific approaches."
Al Qaeda's attackers are usually very well-trained. Many have traveled to fight with the terrorist group in the Middle East and work with its leadership to plan and execute operations in the West. In contrast, most individuals inspired by the Islamic State group have never gone to the front lines. They plan and execute their attacks while in their homelands, and they are frequently able to fly under the radar of law-enforcement agencies.
Dallas gunmen Simpson and Soofi fit that profile. The FBI had reportedly been monitoring Simpson's phone conversations since 2006, long before the creation of the Islamic State group -- but the agency suspected him not of planning an attack on U.S. soil but of preparing to travel to Somalia to fight.
Al Qaeda initially used an independent-attacker strategy, but the Islamic State group added to it a new layer of danger to the West: recruitment through far-reaching and sophisticated propaganda campaigns.
"ISIS is al Qaeda with more international know-how and capacity. The number of international foreign fighters in ISIS is much bigger than has ever been the case in al Qaeda," Knoope said. "Al Qaeda can build on the experience of old hands, [but] ISIS is attractive to a new generation of fighters."
The Islamic State group has been expanding its caliphate to rival al Qaeda's network, but its presence outside Iraq and Syria is minimal and very new. Leaders focus their resources on sustaining their territorial gains, and the widening caliphate functions as a selling point for the group's recruitment efforts.
Without available resources to plan international attacks, the Islamic State group relies on supporters in the West to plan their own operations. These individuals can come from the militant group's deep pool of newly radicalized recruits (many of whom have no previous training) or from communities that had previously been aligned with al Qaeda offshoots but were unable to go to the front lines.
The latter may have been the case for Texas gunmen Simpson and Soofi. Although the Islamic State group claimed the Texas gunmen were "soldiers" of its so-called caliphate, Simpson had ties to a U.S.-based Somali community, which has constituted a recruitment breeding ground for terrorist groups affiliated with al Qaeda.
Somalia is home to al-Shabab, a militant group with ties to al Qaeda that changed its strategy from attacking East African countries to carrying out lone-wolf attacks in the West. In February, the group released a video calling on its supporters in the U.S. and the European Union to conduct attacks on Western soil instead of traveling to Somalia.
One of al-Shabab's allies is al Qaeda in the Arabian Penninsula (AQAP), which continues to be a danger to the U.S. The group has specialized in bomb making and was responsible for the explosive used in 2009 by the so-called underwear bomber, Umar Farouk Abdulmutallab. A year later, AQAP claimed responsibility for a printer-cartridge bomb sent to the U.S. via postal mail.
But in 2015, AQAP tactics are no longer limited to bomb making. In January, three gunmen stormed the Paris office of the French weekly satirical magazine Charlie Hebdo, killing 12 people in a well-planned attack. The gunmen made their allegiance to AQAP known before they were killed. They had trained with al Qaeda in Yemen.
The same week, another gunmen seized HyperCacher, a kosher supermarket in Paris, killing four people. The Islamic State group claimed responsibility for that attack after the gunman was dead -- as was the case with the recent Texas shooting. The gunman at HyperCacher, Amedy Coulibaly, never traveled to either Iraq or Syria to fight with the militant group, but he had served multiple sentences in prison, where he was radicalized.
Coulibaly's operation was the closest the Islamic State group has come to carrying out an al Qaeda-style attack on Western soil. But the group poses an increasing threat.
"Right now, a sophisticated, centrally directed attack is probably more likely to come from core al Qaeda or an affiliate like AQAP," according to a U.S. counterterrorism official who was not authorized to speak on the record. "However, ISIS has made its intentions clear, and will strike the West if and when it can."
FOR FREE to continue reading
✔️ Unlock the full content of International Business Times UK for free
offer available for a limited time only
✔️ Easily manage your Newsletters subscriptions and save your favourite articles
✔️ No payment method required
Already have an account? Log in
© Copyright IBTimes 2023. All rights reserved.