Islamophobia Is Not Simply About Intolerance Of Muslims, Says Expert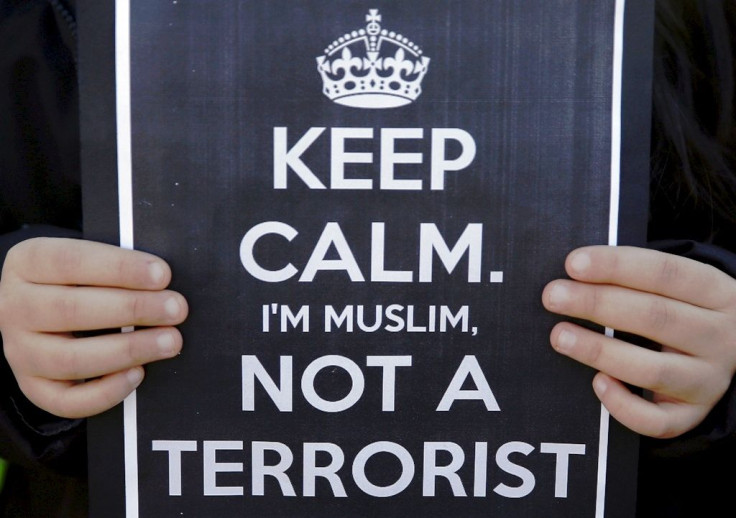 If you thought Islamophobia was simply about intolerance of Muslims due to religious bias, you probably need to go beyond its literal meaning to better understand the cause of rising prejudice across the world against the community.
A lecturer in sociology from Rice University, Craig Considine — who reviewed more than 40 news articles and referenced dozens of academic studies relating to the experiences of American Muslims and the stereotypical depictions of Muslims — stresses upon the role race plays in Islamophobic hate crimes in a research paper titled "The Racialization of Islam in the United States: Islamophobia, Hate Crimes and 'Flying While Brown."To dismiss the role that race plays in anti-Muslim racism is to adopt a "colorblind" understanding of Islamophobia, the author says.
"We often hear that because Muslims are not a race, people cannot be racist for attacking Muslims," Considine was quoted as saying in a press statement published Thursday by Rice University that has its campus in Houston, Texas. "This argument does not stack up. It is a simplistic way of thinking that overlooks the role that race plays in Islamophobic hate crimes."
According to the sociologist, Islamophobia represents a form of racism mixed with cultural intolerance as a whole and it has been misrepresented as a form of religious bias.
To further emphasize his argument, he stresses that population of Muslims in the U.S. is heterogeneous. No single racial or ethnic group represents more than 30 percent of the 3.3 million Muslims living in the U.S., of which 81 percent Muslims are American citizens. While 30 percent of these Muslims describe themselves as white, 23 percent identify themselves as black, 21 percent as Asian, 6 percent as Hispanic and 19 percent as other or mixed race.
"Despite the racial, ethnic and cultural diversity of the U.S. Muslim population, they continue to be cast as potentially threatening persons based on perceived racial and cultural characteristics," the author said.
Considine also established the argument using statistics. In 2015, more than half of the hate crimes reported in the U.S. (59.2 percent) were linked to race or ethnicity or ancestry bias. And only 19.7 percent of the hate crimes were associated with religious bias.
A surge has also been observed in anti-Muslim hate crimes in the U.S. In 2016 alone, incidents of Islamophobia, including acts of violence and nonviolent harassment, rose by 57 percent.
The paper also underlines that "Islamophobia is also exacerbated by the Islamophobia industry."
Citing the Council on American-Islamic Relations, the author highlights in the paper that "anti-Muslim groups and organizations have enjoyed access to at least $205 million to spread fear and hatred of Muslims."
"In 2011, the Center for American Progress (CAP), a public policy research and advocacy organization based in Washington, D.C., found that seven charitable foundations spent $42.6 million between 2001 and 2009 to support the spread of anti-Muslim and anti-Islam rhetoric in the United States," the paper reads.
For the growing anti-Muslim sentiment in the world, the author also refers to the role of the media. "In a study on news coverage from LexisNexis Academic and CNN for all terrorist attacks in the United States between 2011 and 2015, researchers found that news outlets gave drastically more coverage to attacks by Muslims, particularly foreign-born Muslims — even though these attacks are far less common than other kinds of terrorist attacks," the author writes in his paper. He observed how the alleged attacks by Muslim perpetrators received 449 percent more news coverage than those allegedly perpetrated by non-Muslim attackers.
© Copyright IBTimes 2023. All rights reserved.