Italian Films Tackle Immigration at Venice Fest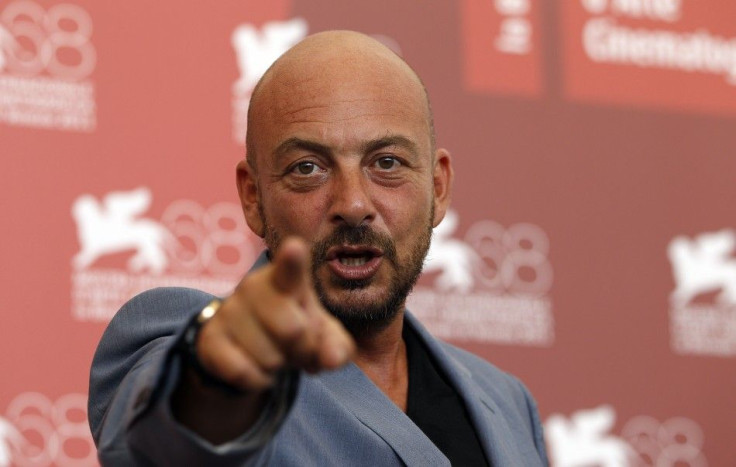 Immigration in Italy is a big theme at the Venice film festival this year, with several home-grown movies taking a critical look at how the country's authorities and its people are struggling to deal with a growing wave of newcomers.
The issue could hardly be more topical in a year when tens of thousands of illegal immigrants fleeing political turmoil in North Africa and civil war in Libya have arrived in Italy and hundreds more have drowned at sea.
Terraferma, or Mainland, by director Emanuele Crialese, explores how the lives of a fisherman and his family on a remote island off the Sicilian coast are transformed when they rescue a pregnant Ethiopian woman at sea and hide her in their house.
The film, which is in the main competition at the festival, tells a fictional story and does not identify the island, but its cast includes a real-life former migrant who survived the perilous sea journey and could easily be set in Lampedusa -- a scrap of Italian land on the southernmost edge of Europe that has borne the brunt of arrivals from Tunisia and Libya.
The number of Africans risking their lives to cross the Mediterranean on rickety boats often outnumbered Lampedusa's population of around 5,000 this year, turning it into an open-air makeshift refugee camp where the migrants were left to fend for themselves and locals felt abandoned by the state.
In Terraferma, veteran fisherman Ernesto only knows the law of the sea -- he feels a moral obligation to help people in rough waters, whatever the authorities might say.
But some in his poor family are not so convinced. The in-flow of illegal immigrants is ruining the island's reputation as a tourist paradise, and the coastguard punishes locals who do not report the migrants to the police by seizing their boats.
Crialese decided to make the film in 2009, after reading the story of an African woman who was one of only five survivors on a crammed boat that spent 21 days drifting at sea without assistance before running aground on Lampedusa.
I was hypnotized by her face, her expression. She had just been through hell, three weeks at sea, with people who saw them, got close and threw them water and then abandoned them again. And she looked as if she had arrived in heaven, he said.
Crialese offered the woman, identified only as Timnit T., the part of the pregnant Ethiopian in Terrafirma, a film which is a clear indictment of the crackdown on illegal immigration by Prime Minister Silvio Berlusconi's government and its ill-preparedness in the face of a humanitarian emergency.
For me the response of the state is totally inadequate, said Crialese after the film was warmly received at a press screening on Sunday.
To leave people to die at sea is a sign of a great lack of civilization, for a country that proclaims itself civilized, he said. There is a great responsibility in this carried by both the state and certain media.
A similar message, albeit in a different vein, also permeates Cose dell'altro mondo (Things from another world), a comedy by Francesco Patierno that imagines what would happen to Italy if its four million immigrant workers suddenly vanished.
The film's answer: the country would grind to a halt, with factories shutting down for lack of personnel, the elderly abandoned on wheelchairs and no one at hand to look after them, hospitals running out of nurses and garbage lying uncollected in the streets.
© Copyright Thomson Reuters 2023. All rights reserved.