'It's A Great Time To Just Go Out:' Republican Congressman Contradicts 'Social Distancing' Advisory For Coronavirus
KEY POINTS
Republican Rep. Devin Nunes spoke about the economic impact of the coronavirus on the economy and how local businesses could suffer
He said anyone "healthy" enough to go out should and keep visit local restaurants, despite advisories of "social distancing" from the CDC
Nunes comments also contradict statements from members of the Trump Administration, who have voiced support for limited social interactions
California Republican Rep. Devin Nunes encouraged anyone healthy to go out and support local businesses, contradicting advisements from health experts and other government officials to practice "social distancing" and remain home unless necessary due to the coronavirus outbreak.
Nunes' statements came during an interview with Maria Bartiromo on Fox News Sunday. He spoke about the impact COVID-19 has had on the economy and encouraged people to go out and support local businesses during this time.
"You were just talking about the economy. And there's a lot of concerns with the economy here, because people are scared to go out," Nunes said. "But I will just say, one of the things you can do, if you're healthy, you and your family, it's a great time to just go out, go to a local restaurant."
"Let's not hurt the working people in this country that are relying on wages and tips to keep their small business going."
There were over 3,500 confirmed COVID-19 cases across the U.S. as of Monday, with at least 65 deaths from the virus.
Nunes' comments contradict the actions taken by state and local officials across the U.S. trying to curb the spread of coronavirus. California Gov. Gavin Newsom ordered restaurants to cut occupancy in half and seat patrons at least six feet apart while advising they close. Other states, like New York and New Jersey, have outright told ordered restaurants to stop dine-in services but said they can remain open for take-out and delivery orders.
It also contradicts warnings from members of Trump's administration.
Dr. Anthony Fauci, a member of Trump's coronavirus task force and director of the National Institute of Allergy and Infectious Disease, has also advised people to "limit" their time out. Fauci said he'd "like to see a dramatic diminution of the personal interaction that we see" and "whatever it takes to do that, that's what I'd like to see."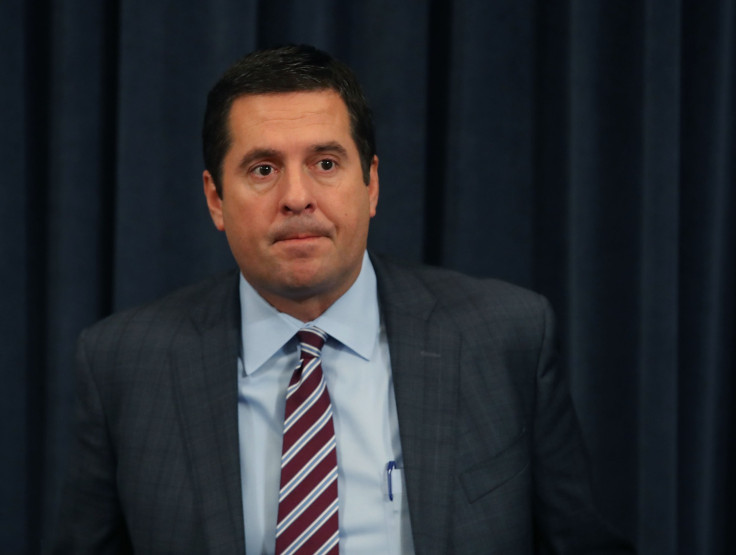 © Copyright IBTimes 2023. All rights reserved.