With Its Utility Scale Batteries, Tesla Motors Inc (TSLA) Wants To Become A Major Supplier For Microgrids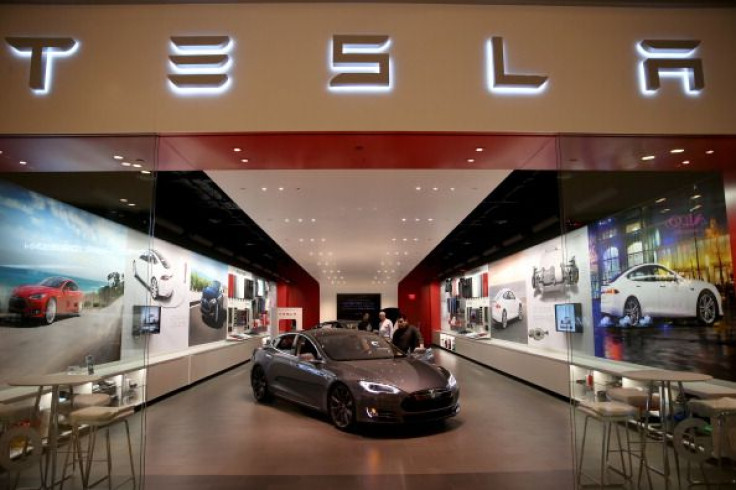 Not far from the historic town square of Lancaster, Texas, is a testing ground for the future of electricity distribution. Quietly announced earlier this month, this small $1.5 million electrical grid provides power to an office park operated by Oncor, one of the nation's largest electricity distributors.
This small 1.25-megawatt system was installed to fix persistent power-outage problems in this remote area outside Dallas, but not without two large battery storage units manufactured by Tesla Motors.
"This is a fully functioning system of buildings and local generation that when combined with an energy storage system, can disconnect and still provide enough power to run critical applications," said Troy Miller, manager of business development for power quality systems at S&C Electric, which helped develop the microgrid with Oncor and Schneider Electric.
On Thursday evening in Hawthorne, California, Tesla will announce the latest effort in its bid to become more than a maker of luxury electric cars. It aspires to become a major player in the small but growing microgrid industry that could radically upend the way power is collected and distributed. Utilities could increasingly find themselves cut out of the loop, and a future electricity wholesale market could see independent energy farmers selling their harvests to each other.
The maker of the sleek Model S electric car has been supplying residential and commercial battery systems for a while in California, but its emphasis on larger energy storage units suggests the company has much higher ambitions. With a major battery factory in the works outside Reno, Nevada, Tesla and its partner Panasonic hope to lower the price of high-energy lithium-ion cells in the coming years, thus clearing a major hurdle toward wider adoption of microgrids: the cost. Miller estimates that batteries still account for about half of the cost of energy storage systems used in power applications. But that's changing fast.
A Nature Climate Change analysis of 85 cost estimates -- from researchers, consultants and industry -- says that the cost of batteries used in electric cars has dropped from $1,000 per kilowatt-hour in 2007 to $410 last year. Tesla's costs are estimated to be lower, at around $300 per kwh. The company projects that getting the gigafactory up and running will shave 30 percent off the cost of its batteries.
Jesse Morris, head of energy and transportation issues at the Rocky Mountain Institute, which advocates for sustainable development, says lithium-ion batteries are better at transferring high amounts of energy quickly. This makes them ideal for so-called demand-charge reduction, using battery power during peak hours when the cost of electricity increases.
"It would be unique if Tesla deploys these lithium-ion batteries at a utility scale," Morris said. "For Tesla to come out and say with the help of the gigafactory, 'We're going to be able to meet or beat the costs of those other battery chemistries' -- that's a big deal."
Morris says Tesla wants to put itself increasingly "behind the power meters" at both residential and larger scales, meeting the power storage needs of both solar-connected homes and research centers like Oncor's. Coming out strong on developing its battery technology in this new but nascent power distribution system, fueled by lower energy storage costs, would give Tesla a new source of revenue as demand for its storage units increases.
Miller of S&C Electric said he's noticing more demand for localized power operations.
"In the past, our primary demand has been for larger, megawatt-sized systems for grid applications," he said, "but recently we have begun seeing increasing demand for smaller energy storage systems for microgrids."
Here's a video outlining how Oncor's microgrid works:
© Copyright IBTimes 2022. All rights reserved.
FOLLOW MORE IBT NEWS ON THE BELOW CHANNELS