Ivanka On China Charm Offensive While Father Donald Trump Criticizes Country For US Trade Imbalance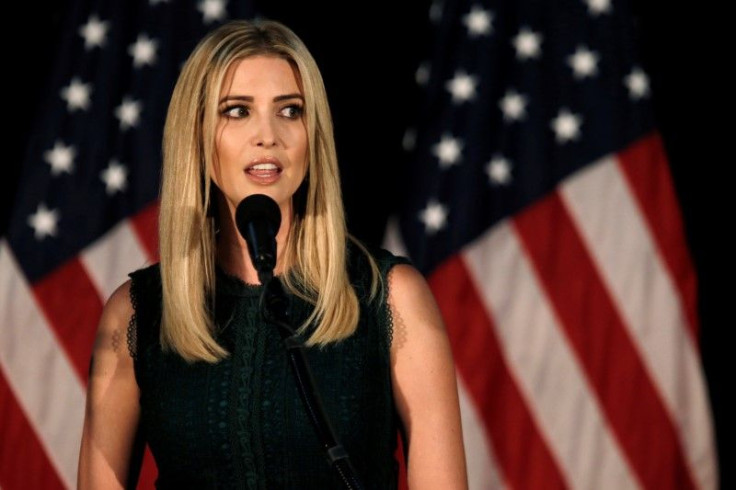 Despite U.S. President Donald Trump's constant tweets criticizing China and also his recent comment Thursday prior to his meeting with the Chinese President Xi Jinping, his daughter Ivanka Trump has been publicly affectionate towards the Chinese and has also shown regard toward their culture. Once appointed to the White House, she might soon become a major influence on bilateral ties between the two countries.
The Chinese president will travel to the U.S. next week for his first face to face meeting with Trump at the U.S. president's country club in Florida, Mar-a-lago, from April 6 to 7. However, prior to the official announcement of the trip, Trump took to Twitter and criticized China for its trade balance with America, according to the Guardian.
"The meeting next week with China will be a very difficult one in that we can no longer have massive trade deficits and job losses," Trump wrote in his tweets.
Trump had also rebuked Chinese leaders earlier this month before Secretary of State Rex Tillerson's visit to Beijing.
According to South China Morning Post, Chinese analysts have said that Ivanka has tried to maintain cordial relations with China and thus played a major role in helping combat her father's rather critical approach towards the country.
Earlier last month, Ivanka visited Beijing's embassy in Washington D.C. during the Lunar New Year celebrations on Feb. 1. The first daughter visited the ceremony with her daughter Arabella Kushner. Photos and videos of the celebrations were posted on Chinese social media and the term #Trump'sDaughterVisitsChina'sEmbassy in Chinese was one of the topmost searched phrases on one of their micro blogging site named "Weibo." The celebration was hosted by the Chinese ambassador to the U.S. Cui Tiankai. One Weibo user commented that in spite her father's lack of wishes she attended the celebrations, according to the Wall Street Journal.
"Trump's daughter visits China's embassy and wishes China a happy New Year! The daughter understands more than the father," the Weibo user said.
Recently Ivanka also posted a picture while celebrating her son Theodore Kushner's birthday on Monday by sharing Chinese "long life" noodles and captioned the photo saying "Birthday tradition! #noodlesforlonglife."
Chinese analysts also said that Ivanka's ways of dealing with the Chinese culture and its people has turned out to be quite effective.
"Ivanka Trump has quite a positive image among Chinese. She caters to the emotional needs that the Chinese people have due to the uncertainties of the Sino-U.S. diplomatic ­relationship," Liu Weidong, a research fellow at the Chinese Academy of Social Sciences' Institute of American Studies, told South China Morning Post.
Fudan University international relations Professor Ren ­Xiao also said that Ivanka and her husband Jared Kushner's official appointment at the White House could benefit ties between the United States and China.
"Donald Trump obviously trusts his daughter and his son-in-law a lot," Ren said. "The couple is likely to recommend a more respectful and careful approach when dealing with China."
© Copyright IBTimes 2023. All rights reserved.