Where Is Ivanka Trump? First Daughter To Learn Coding With Daughter Arabella This Summer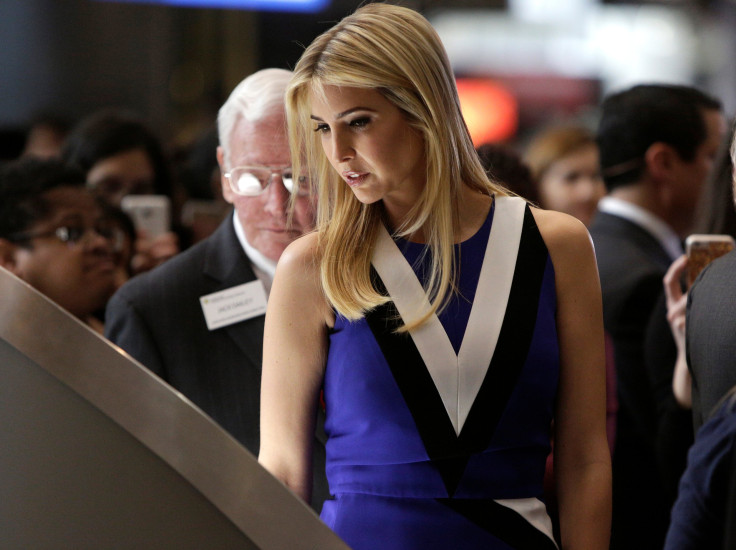 President Donald Trump's older daughter Ivanka Trump said Tuesday that she will be attending classes to learn how to code during the summer. She will be joined by her daughter, Arabella Kushner.
"As a mom, I am trying to do my part, as well. My daughter, Arabella, and I are enrolling in a coding class this summer," Ivanka said as she spoke with middle school students during an event at Smithsonian's National Air and Space Museum, CNN reported.
Read: All You Need To Know About Ivanka Trump's Oldest Child, Arabella Kushner
"We're excited to learn this incredibly important new language together," she said, about bonding with her five-year-old daughter with Jared Kushner, who is a special adviser to President Trump. "Coding truly is the language of the future."
Ivanka, who was attending the event with Education Secretary Betsy DeVos, recently expanded her role in the Trump administration and was also allocated an office in the West Wing. She is said to be one of the driving forces behind her father's successful presidential campaign last year.
As she talked to the young children at the event, she stressed the need for women to take up opportunities in the STEM fields —based on science, technology, engineering and mathematics — which were once taken as the domain of men.
"Women make up 48 percent of the workforce but only 24 percent of STEM professionals," she said at the event. "I dare you to beat these statistics."
"Women's participation in STEM, where so many of the jobs of the future will come from, is critical in the fight for wage equality and for the empowerment of women in the economy," Ivanka told the young crowd.
Ivanka routinely posts pictures and videos of her meetings with world leaders and big business figures on Instagram. Along with that, she also puts up pictures of her three children regularly.
© Copyright IBTimes 2023. All rights reserved.