Ivanka Trump Attacked, Called 'Unfit' And 'Unqualified' After Tweeting About The Criminal Justice Reform
Ivanka Trump is considered as the female face of the Trump administration. Since she started serving as Senior Advisor to President Donald Trump in 2017, Ivanka has become an easy target of hate and criticisms. Recently, the former reality television personality sparked fury after she tweeted about the criminal justice reform, which aims to fix perceived errors in the present criminal justice system in the U.S.
"Approx 70 Million Americans have a criminal record & taxpayers fund $265 Billion a year to pay for a broken system that often leads to more crime not less," Ivanka wrote on Twitter. "@POTUS passed historic Criminal Justice Reform and now we're increasing employment opportunities for returning citizens," she went on.
The said post garnered mix reactions from netizens. "This is amazing. So thankful for your family. For the first time in a long time things are looking up in so many areas. #grateful #AmericaFirst #DrainTheSwamp," Jenny Slane wrote.
"Praise the LORD Jesus Christ! Thank You for believing in common people despite the despicable haters of all mankind among us," one netizen said. "So true. Most will be released & will need help. They ones that messed up will need some sort of avenue to transition to employment. Trumps are awesome," another Twitter user stated.
As per usual, there were also those who used the opportunity to lambast Ivanka Trump and her family. "So by letting criminals out of jail we're saving money?? We can put them to work in the White House with the biggest criminal of them all!" one critic commented.
"Your daddy's own tax frauds are as high as Mt. Everest. That reform will do him no good when the long arm of the law closes in on him. Then they'll take a closer look at you and Jared. Can't wait," a fifth netizen said. "There is no "we're". You are not part of government. You're unfit and unqualified and failed the background check and lied about it. Anyone else would be shown the door but there you are!" another user stated. Ivanka Trump has yet to comment on these harsh remarks.
Meanwhile, The New York Times reported that people charged with nonviolent felonies and misdemeanors are likely to be freed sans cash bail next year in New York State. The reform will also require prosecutors to unveil evidence to the defense within 15 days of an indictment instead of disclosing it before the trial. It also aims to decrease the prison population and reduce overcriminalization, among others.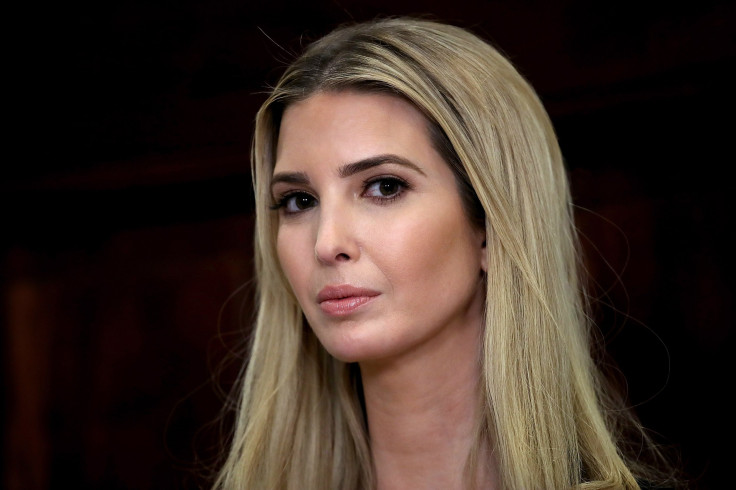 © Copyright IBTimes 2023. All rights reserved.