Ivanka Trump Brand Lawsuit: First Daughter's Company Sued Over 'Unfair Competition'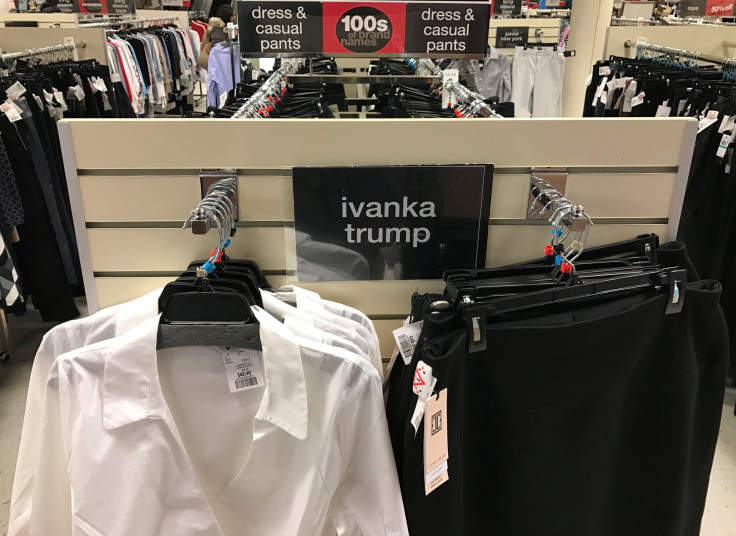 The Ivanka Trump brand has had a tumultuous start to 2017, and things do not seem to be getting better. The clothing and accessories brand founded by President Donald Trump's daughter Ivanka Trump has been sued by a San Francisco-based retailer over unfair competition, reports said Friday.
According to the class action lawsuit filed by Modern Appealing Clothing in San Francisco Superior Court on Thursday, the company (Ivanka Trump Marks, LLC) was able to gain an unfair advantage over others "from Donald J. Trump being the President of the United States and from Ivanka Trump and her husband, Jared, working for the President of the United States."
Read: Ivanka Trump's Brand Registers Record Numbers Despite Massive Boycott Call
In February, department store chain Nordstrom announced it was dropping Ivanka's brand over concerns regarding poor product sales. A number of other retailers followed suit. However, many say that his mass dropping of the Ivanka Trump brand was a result of the #GrabYourWallet campaign, critical of the new president and his administration.
Trump went on Twitter to defend his daughter, calling out Nordstrom for having acted in an unfair manner. Kellyanne Conway, counselor to the president, went on Fox News and urged people to "go buy Ivanka's stuff," which earned her a reprimand from the Office of Government Ethics.
The lawsuit says that Ivanka's company got boost in sales because of the publicity provided by the president and his counselor.
E-commerce aggregator Lyst backed the boost in sales for the brand and in a report published by Refinery29, the brand's sales registered an increase of 346 percent from January to February and an increase of 557 percent in February compared to the same month last year.
The California retailer, in the lawsuit, is also suing the Ivanka Trump brand over conspiracy and asked for temporary and permanent restraining orders barring the company from continuing to compete at an unfair advantage in California. It added, "As a result of their unlawful acts, defendants have reaped and continue to reap unfair benefits and illegal profits at the expense of plaintiff MAC and the class it seeks to represent."
© Copyright IBTimes 2023. All rights reserved.