Jack Ma Update: Is Billionaire Still 'Missing' After Ant Group Setback?
Chinese billionaire and Ant Group founder Jack Ma is not missing as many feared.
Ma's whereabouts have been confirmed by CNBC's David Faber, who reported on Tuesday that a source said that Ma has been lying low for the time being.
Ma has come under fire by the Chinese government for comments made in October during a Shanghai forum, where he spoke out against China's financial system. "We cannot regulate the future with yesterday's means. There's no systemic financial risks in China because there's no financial system in China. The risks are a lack of systems," Ma said.
It is speculated that Chinese regulators took action against Ma for his comments by halting the dual IPO of Ant Group on the China and Hong Kong Exchanges in retaliation on Nov. 3.
Ma was called into a closed-door meeting with Chinese financial just a day prior, where it was unclear what was discussed. Ant Group said it planned to return funds to investors that had subscribed to the IPO that was set to raise at least $34.4 billion, according to The Wall Street Journal.
Chinese officials are thought to have had concerns over large financial internet companies' potential for monopolization in the country.
Spurred by the comments that Ma made in October, Chinese regulators handed down a series of violations against Ant Group and also requiring the company to restructure its credit rating business.
Ant Group said in a statement to CNBC that it would set up a "rectification" working group that would allow it to meet the regulatory requirements that the Chinese government had placed upon the company.
Since the meeting with Chinese officials, Ma had disappeared from the spotlight. He was absent from an appearance in the final episode of an entrepreneur talent show he created called "Africa's Business Heroes," the Financial Times reported.
Ma, who has a net worth of $50.1 billion, according to Bloomberg's Billionaire Index, is the second wealthiest person in China.
He founded Alibaba, the Chinese equivalent of Amazon, in 1999, which saw its share price soar over 5% upon the news that Ma was not missing on Tuesday.
Shares of Alibaba were trading at $239.38 as of 12:43 p.m. ET, up $11.53, or 5.06%.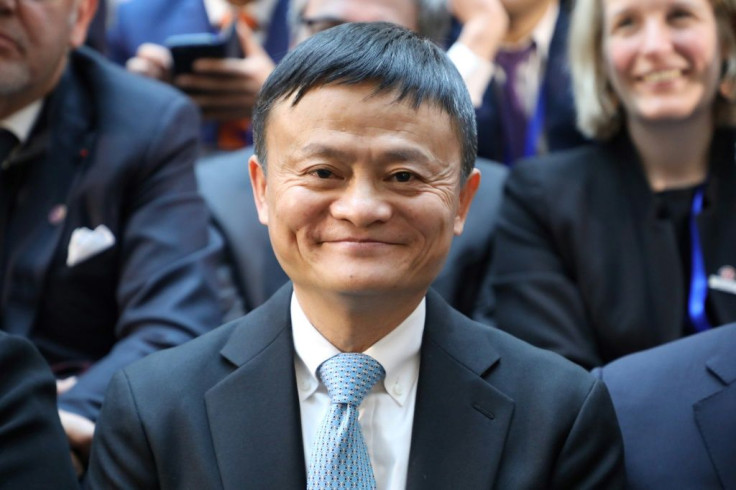 © Copyright IBTimes 2023. All rights reserved.