Jack O'Neill, Wet Suit Inventor, Dies At 94: Surfing Pioneer Fought For Marine Environmental Causes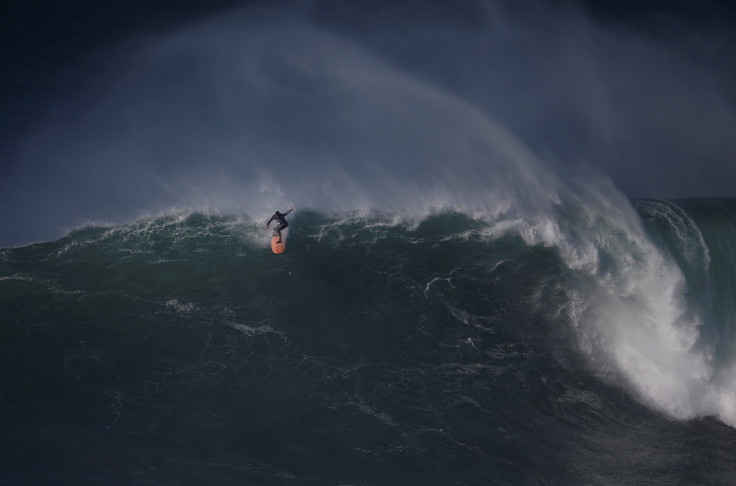 Jack O'Neill's passion for surfing was such that even after losing an eye when he fell while riding a wave at the Hook in the 1970s, he did not stop surfing. The eye patch-wearing surfing pioneer, who helped invent the wet suit, died Friday at his Santa Cruz home at the age of 94, reports said.
Along with surfing, he also took up the cause of fighting for safeguarding the marine environment. He founded O'Neill Sea Odyssey, a marine and environmental education program for children, in 1996 and considered it to be his greatest achievement, reports said.
Read: Teenage Girl Dies While Surfing After Shark Attack Her In Australia
Children attending the program are educated about the importance of relationship between the living sea and environment which they learn through live experiences. They are taken on the legendary surfer's personal catamaran that sails through the Monterey Bay National Marine Sanctuary where they learn through their experiences of a living classroom, according to O'Neill Sea Odyssey website.
O'Neill transformed the surfing scenario in northern and central California's cold waters by inventing his industry-changing wet suits.
Around 65 years ago, O'Neill started a small surf shop in San Francisco and created his neoprene prototype wetsuit, which keeps then body warm and safe even in the chilled waters. He moved to Santa Cruz in 1959, at a time when the surfing scene was not like today, and he set up another shop at Cowell Beach, according to a local report.
"Guys were using sweaters from the Goodwill. I remember one guy got a jumper from the Goodwill and sprayed it with Thompson's water seal, and he set out there in an oil slick," O'Neill said in a 1999 interview to NBC affiliate KSBW8.
When O'Neill created his earlier wet suits, they were viewed with skepticism but that did not deter him to experiment with them further. His firm went on to become one of the world's biggest surf wear brands.
In an interview in 2011 cited by the BBC, O'Neill said: "Surfing for me was a very important part of my life. I'd work downtown in San Francisco and I'd get all screwed up, and I'd go out and I'd jump in the ocean and everything would be all right again."
"All I wanted to do was surf, and when I opened that shop in my garage, I thought I would have a few guys there to sell suits and have guys to surf with. ... One of the guys up there told me: 'O'Neill, you are going to sell to the five guys on the beach and you are going to be out of business."
"Nobody is more surprised than I am about how this business has grown," he said.
O'Neill's son took over the business in 1985.
Meanwhile, the surfing fraternity mourned the veteran's death, according to a report. "It's a sad day for surfing," Mavericks big wave surfer Ken "Skindog" Collins told KSBW8 Friday.
"It's sad news. You drive by Pleasure Point, and you see that house every time, and you get a little reflection of how much surfing means to this community. And what he brought to this community," big wave surfer Peter Mel told KSBW8.
© Copyright IBTimes 2023. All rights reserved.